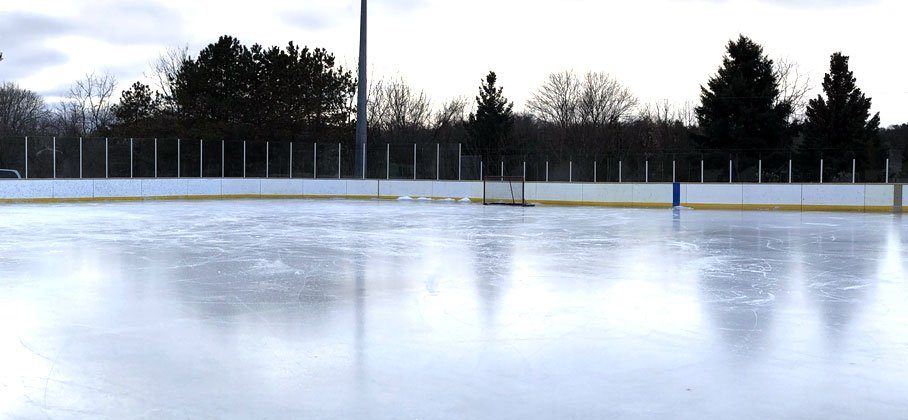 The popular outdoor ice rink, located on Caroline Street, is a natural ice surface. The rink includes professional boards and glass as well as lights, available when the rink is open.
The outdoor ice rink is closed for the season.
Current status

The Caroline Street outdoor rink relies on mother nature to provide consistent cold weather in order to make ice. The rink does not have a refrigeration system. Our practice is to begin ice making when long range weather forecasts indicate daytime highs of -8 degrees Celsius or colder for a period of five days or greater.
The building of the ice is completed with the help of municipal staff and volunteers. Ice thickness of a minimum 1 1/2 inches is required before the ice surface is available for public use.
Maintenance
Ice is maintained by the Parks Department and community volunteers. For information relating to volunteering, please contact the Administrative Assistant at 905-885-8760 or email.