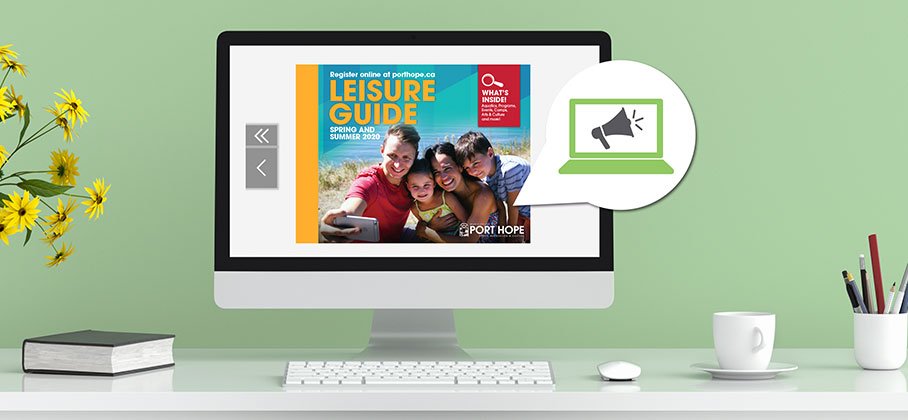 The Department of Parks, Recreation and Culture creates a bi-annual leisure guide. The leisure guide provides information regarding upcoming programs and events in the community.
Due to COVID-19 restrictions, we are not currently offering the leisure guide booklet. We invite you to view Skating, Aquatics and Swimming, or Recreation Programs for more information.
COVID-19 - Important Notice:
Precautions are in place to help prevent the spread of COVID-19
Service information on some pages may not be accurate during this time. Please refer to our COVID-19 Updates page for service changes.