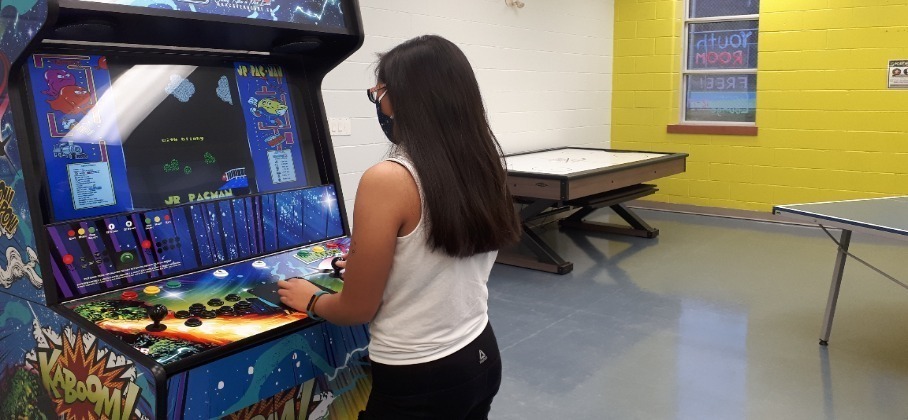 The Municipality of Port Hope offers many drop-in opportunities for youth of all ages. The youth centre is upgraded with new equipment and seating. Equipment is available to be signed out from the front desk.
Drop-in programs
See below a list of activities and times that the gym is open for youth. Physical distancing must be maintained during all activities. Participants will need to wear a mask when in the facility and are strongly encouraged to wear a mask when not in play. Participants need to reserve their spot by contacting the Town Park Recreation Centre at 905-885-7908.
Basketball Shoot
Come join us for drop in basketball.
Wednesday and Friday: 3:30 p.m. to 5:00 p.m.
Ages 16 years, plus
Cost: $1.00


Youth Centre
The Youth Centre has has a complete makeover! The Youth Centre is a space where youth can socialize and engage in activities with their peers at no cost. Activities include ping pong, xbox, air hockey, foosball and a new arcade machine with over 90 games.
Due to COVID-19, the maximum number of participants at this time is 6, physical distancing must be maintained and mask must be worn in the facility. Please reserve your visit in advance.
The youth Centre is only available for youth ages 12 years and older.
Tuesday and Friday: 3:00 p.m. to 5:00 p.m.
Thursday: 6:00 p.m. to 8:00 p.m.
Saturday: 1:00 p.m. to 3:00 p.m.
Gym drop-in prices for youth

| Age | Price per Visit |
| --- | --- |
| Child/Youth (17 years and under) | $1.00 |
Youth drop-in Fees
Price
The Youth Centre is free.
Drop-in fees are subject to fee increase on January 1, 2021.