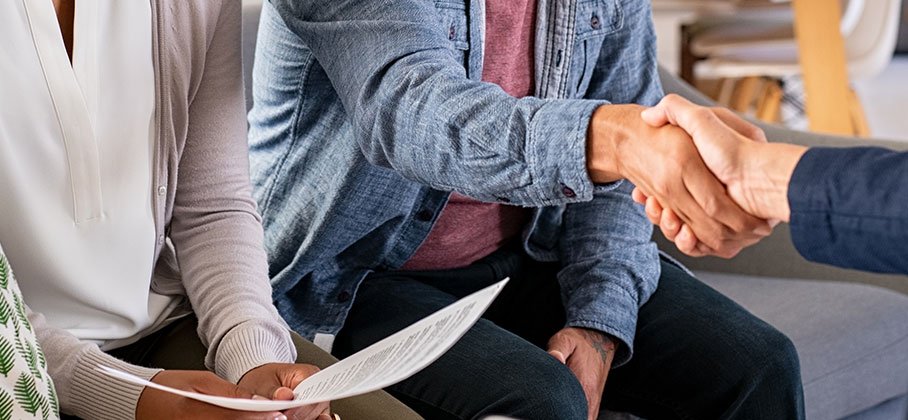 The 2022 Municipal Election took place on Monday, Oct. 24, 2022. View the official results of the election.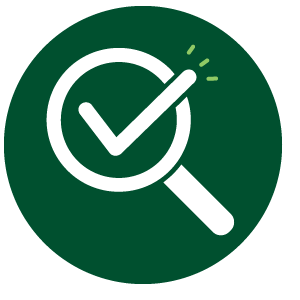 This page contains information about candidates who ran in the 2022 municipal election. Each candidate running for the offices of Mayor and Councillor was given the opportunity to provide a photo, contact information, website and/or social media links, and a short platform message. This information was intended to help voters find out more about the 2022 municipal election candidates in Port Hope.
Information on this page was provided directly by candidates and has not been altered or edited by municipal staff. Photos were resized for consistency. For additional information about candidates or to ask a candidate questions, please contact them directly.
Candidates who ran for Mayor
There is one position available as a Mayor. The Deputy Mayor will be chosen after council is elected.
(Candidates listed in alphabetical order, by last name).
Laurie Carr
Ran for Mayor
Platform message
Laurie Carr has leadership experience, financial acumen and local government and community service. These qualifications enable her to lead with confidence and credibility. Laurie Carr is distinctly qualified to be Mayor.

AFFORDABILITY
Implement a Municipal Services Corporation for Economic Development.
Manage growth. GOOD developers make good allies.
COLLABORATION
Improve municipal structure. Include the police chief and library CEO in the management team.
Increase communication and consultation with government, committees, boards, and the community.
BRAND
Port Hope is an agricultural community with a robust downtown and thriving business sector.
Commit to protecting our architectural and natural heritage and preserving our land.
Angela Grogan
Ran for Mayor
Platform message
As Mayor, I promise that the voice of the residents will come first. I will work tirelessly to ensure that we have plans in place to bring services to meet the needs of tax payers. This will happen through collaboration between council, municipal staff, community stakeholders and residents . The current Strategic Plan expires in 2022, collectively we will create a new strategic plan for the next term that will focus on making sure Port Hope continues its healthy trajectory of growth while respecting the needs of our residents, our businesses, our industry, and our environment. DEI, transportation, housing, daycare and support for caregivers will be prioritized. In so doing we can truly ensure that for all generations, Port Hope is a place to stay…like home. One Voice, One Port Hope.
Olena Hankivsky
Ran for Mayor
Platform message
From childhood in Grafton I have loved Port Hope. Here, I started a business during COVID-19 (Northumberland Goods & Services). I harnessed our community to organize Northumberland for Ukraine Families. I know first-hand the daily challenges of caregiving. I have 25 years of experience working with different levels of government and sectors, leading large organizations, solving policy problems, and securing funds for new initiatives. I am collaborative, strategic and results-driven. I offer a fresh voice for Port Hope politics and want to engage our community to achieve:

a municipal government that works for and with the community
a vibrant and resilient economy
an affordable place to live
a model for sustainable development and climate action
an inclusive and caring community
Jeff Lees
Ran for Mayor
Platform message
My platform is based on getting back to the basics. My first priority is always resident safety. That is either through the low-level radioactive waste cleanup, roads, sidewalks, and anything that is in our community. Second is taxes. Taxes always come up at every election, and it's time we get it down to a reasonable amount. We need to attract more industrial and commercial business. We need to lower our expenses and raise our revenue through user pay. We are all so lucky we live in such a great community. We need to protect our farms and farmland. We need to control development that is not urban or rural sprawl. We have such great heritage here and need to move forward in a positive manner. We all love the small town feel but must grow without losing that feeling. Elect a mayor who cares for us all.
Candidates who ran for the Urban Area (Ward 1) Council
There are four positions available as a Ward 1 Councillor.
(Candidates listed in alphabetical order, by last name).
Les Andrews
Ran for Ward 1 Councillor
Platform message
Foremost will be the Municipality's approach to affordable housing, potential solutions and possible barriers. Long-term care looms over us all. Where can we relocate the existing facility, in the urban community, so that it will be acceptable to the residents, the staff and the long-term care provider? Council will also have to facilitate the low-level radioactive waste cleanup, address the issue concerning the Victoria Street woodlot, work to ensure that the Port Hope High School continues to be viable and sustainable and come to terms with financially assisting the Fare Share food bank. My stance on a number of these topics can be found on my website.
John Appleman
Ran for Ward 1 Councillor
Platform message
I am entering this election to represent the residents of this great town to the best of my ability. My platform is to work with any of the other fine candidates that you choose to run a smooth upfront municipal government. My main objective will be to offer more opportunity for you to be involved in the discussions that affect you before they are made.
Todd Attridge
Ran for Ward 1 Councillor
Platform message
As an active resident and supporter of Port Hope, I want to give my time, skills, and experience to ensure we preserve our "small-town" look and feel while staying steps ahead of the tough challenges we'll face from a constantly changing world.
Port Hope is a great community and I will push hard to keep it that way for our children and future generations. To reach our goals, we need to look years ahead and think differently than we have before because, "yesterday's solutions won't solve tomorrow's problems".
I have decades of experience helping large organizations succeed by listening, weighing risks, and making the best possible decisions. As Councillor, I will work hard to make sure Port Hope keeps pace with the changing world while staying true to our vision, identity, and values.
Miles Bowman
Ran for Ward 1 Councillor
Platform message
Port Hope faces job loss, a housing crisis, Port Hope Area Initiative (PHAI) upheaval and changing demographics. To move forward we need common-sense, practical leadership. Growing up in a rural community, I learned facing hardship means rallying around neighbours and doing what you say you will. Getting it done in small towns means investing locally, developing home-grown talent and dreaming just as big! My commitment to you follows three principles, explained on my website: Growing our economy; Government that helps you; and, Pride in Port Hope. In the last four years, I worked with local teams to bring in $750000 for non-profits, founded a property management firm, fought to change housing bylaws for tiny homes and smarter development, and created over 40 jobs. If this works for you, vote Miles to Make it Happen!
Terry Hickey
Ran for Ward 1 Councillor
Platform message
Municipal Government is a Service Provider.
You have a right to expect levels of service that meet your needs and are not less than that for which you pay.
"Are you getting what you pay for?"
Having become a Councillor after several years of serving as Chair of the Port Hope Ratepayers' Association,
my focus remained with providing value.
I have that same consideration today.
Given the economic climate, upcoming changes in the Official Plans, and the desire to keep Port Hope as the place we love to call home, your Council must consist of extraordinary people who have both the desire and skills to drive our future in a direction that works.
My past performance demonstrates my experience. With your support I will continue to make Port Hope better today and tomorrow.
Claire Holloway Wadhwani
Ran for Ward 1 Councillor
Platform message
Claire Holloway Wadhwani, 43-year-old mother of three, consultant, community volunteer, will bring a fresh perspective to Council. After 20 years in international community development, Claire has the experience and skills for community engagement and designing impactful community programs. She is inspired by what communities do when they join forces over common goals and challenges, and recognizes the challenges facing Port Hope today such as: affordability, sustainability, an aging population, and growth management. By working together and championing transparent community-based decision-making, Claire will help build the future we all want – a future that preserves the things we all love about Port Hope, while ensuring that all Port Hope residents can live, work, and thrive, together.
William Andrew Lambert
Ran for Ward 1 Councillor
Platform message
My platform is based on 3 things:
1 - Quality of Life issues like restricting urban sprawl, advancing affordable housing options, keeping seniors and disabled persons in their homes, protecting our urban tree canopy, making Port Hope pedestrian friendly and close monitoring of the PHAI (Port Hope Area Initiative) cleanup.
2 -Our community's Fiscal Health in terms of keeping taxes and fees as low as possible, rationalizing our current spending and hardening our infrastructure against the ravages of global warming and the increased frequency of severe weather events.
3 - Ethics in Public Service, respecting the public by keeping them informed, consulted and heard. I will push for zero tolerance for bullying any member of council, staff or the public. There must be no more secrecy, gag-orders or disrespect.
Miranda Lukaniuk
Ran for Ward 1 Councillor
Platform message
FILM FRIENDLY
Film productions will bring us more opportunity for provincial grants and low impact revenue into our community!
AFFORDABLE HOUSING/ STANDARD OF LIVING
Relying only on charities are not enough! Municipal programs to keep people in housing and care for our at-risk youth.
ENVIRONMENT
My involvement in the early steps of the environmental Protection advisory working group and my background in Greenpeace solidifies my passion for the local environment!
SOCIAL JUSTICE
I was involved in achieving Port Hope's First Indigenous Acknowledgement made in our council chambers. I have a passion for updating our municipality to have gender inclusive with language, education, and LGBTQ++ community cultural awareness!
I promise to not be boring!
Wendy Meadows
Ran for Ward 1 Councillor
Platform message
I'm a life-long resident of Port Hope and proud to call this community my home. Not only have I served as a council member for the past 4 years, I'm also a 30 year business owner.
As council representative for Parks, Recreation and Culture, we were successful in the creation of a splash pad, obtaining funding for a new multi-use Seniors Centre and the reconstruction of Rose Glen Road to include sidewalks. I will continue to support amendments to our Official Plan and Zoning Bylaws to create new and affordable housing options. I will work toward strengthening and improving our Climate Action Plan to meet this ongoing crisis. I look forward to continuing to proudly represent the residents of Port Hope. I want to continue to support the growth and prosperity of the community. I respectively ask for your support.
Norm Orviss
Ran for Ward 1 Councillor
Platform message
This election is about you and your needs, to grow the Town and offer the services we all deserve in our community.

There is a need to expand the Commercial and Industrial base so that there is opportunity for our youth, this will also help expand our tax base.
Adapting our Town services and projects to be inclusive of the needs of all generations.
Continuing the work that has been started so that we have a choice of beautiful parks and a waterfront region to be proud of in our own backyard.

My goal with your support, is to help improve services, create an environment where everyone belongs, work with the other members of council to build a sustainable plan that will create a great future for all. Working together we can create a community for everyone.
Adam James Pearson
Ran for Ward 1 Councillor
Platform message
For over a decade, I have owned and operated a very successful business in Downtown Port Hope - Queenies Bake Shop.

I am running for council to help enhance the living experience for you, your family, and friends.

Strong, innovative and vital governance to enhance: Community, Environment, Commerce and Cake.

I look forward to interacting with more of the community, to learn how we can further improve where we love to live.
Candidates who ran for the Rural Area (Ward 2) Council
There are two positions available as a Ward 2 Councillor.
(Candidates listed in alphabetical order, by last name).
Peter Angelo
Ran for Ward 2 Councillor
Platform message
Peter Angelo has extensive knowledge and experience when it comes to municipal planning.

As an engineer, Peter understands the responsibilities and challenges of our municipalities infrastructure. Peter has the ability to make educated decisions that are in the best interest of our community.

Peter often thinks outside of the box to come up with innovative, more cost effective strategies. Thus getting things done in a more efficient and effective manner.

Peter Angelo loves our rural community and wants to hear your questions and concerns.

Vote Peter Angelo for Ward 2.
Peter Angelo, your rural voice.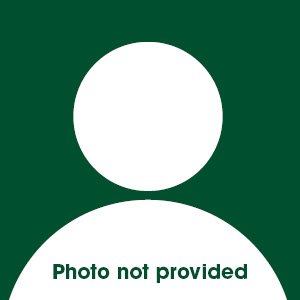 John Bickle
Ran for Ward 2 Councillor
Platform message
Platform message not provided by candidate.
Chris J. Collins
Ran for Ward 2 Councillor
Platform message
Port Hope has its own defined culture and quality of life. Subcultures include urban and rural communities. I want to enhance the quality of life while maintaining the culture of the communities. I am highly qualified and competent with proven experience with high education to support. I have a proven record as a positive change agent and leader. As an elected official, I will actively listen & liaise with community members. Community issues & concerns will be researched & responded to quickly and efficiently. I will be open & transparent. I will speak candidly & truthfully. With passion & high energy, I will bring positive change. This change will occur through enforcement of accountability with properly researched & informed decision-making practices. I will be honoured to represent US.

Eric McMurray
Ran for Ward 2 Councillor
Platform message
Hello to the Port Hope electorate. My name is Eric McMurray. I am running for Ward 2 Councillor. A little about me: I am a 32 year old Port Hope native. I have worked in the automotive trade, restaurant industry, as well as agricultural industry and presently I am pursuing a career as an arborist. I am running for councillor for several reasons, including but not limited to; increasing the amount of services available to our youth, as well as seniors. Exploring the issue of the gentrification in our or rural district. I also look forward to hearing from and speaking with our great community regularly as to what areas I could help with most. I hope to be given this chance to provide results and care for the town I love. I am very excited to be apart of this race and hope to serve you well.
Vicki Mink
Ran for Ward 2 Councillor
Platform message
For the past four years I have been privileged to represent the people of Port Hope. I've helped people from across the municipality with a diverse list of topics & concerns. It is always my priority to consider all point of views & to take the extra time & effort to thoroughly research every topic so that I am confident I am making the most objective & educated decision possible. I've worked hard to find resolutions, compromise & understanding. I am running again with a new agenda of priorities based on my experiences. My top priorities include rural & agricultural economic development, improved housing & land use planning, accessibility, a fair budget & tax levy, climate change adaptation & mitigation, asset management, communications, and heritage preservation, both cultural & natural.
Betsey Price
Ran for Ward 2 Councillor
Platform message
To enhance for policy-making purposes in a rural municipality the understanding of agriculture's needs (e.g., unfragmented, quality land, labour for on-farm diversification) within our shared desire for food and water security, environmental sustainability, natural reserves, reforestation, and good roads and transportation. To represent all rural residents - farmers, small-business owners, and rural-life enthusiasts alike - in promoting land uses generally related to agriculture, in line with the Policies of the current Municipal Town Plan. An explicit goal is to minimize conflicts between food-production related activities and development. Of particular concern for me is the fate of General Agricultural Land in connection with Infill zoning and uses not compatible with farming.
Darrell Toms
Ran for Ward 2 Councillor
Platform message
I come from a family of 3 generations that have ran businesses and called Port Hope home. I am a proud business owner in downtown Port Hope for the last 10 years. I am married and have two young children.
Over the next four years I would like to focus on ensuring responsible development in our community, investing in our green spaces and parks, working with our farms and small business, and to look at ways to bring new business to Port Hope. I know some of these seem like big ideas but I have never been one to shy away from a challenge.
I look forward to meeting & speaking with the residents of rural Port Hope and bringing your concerns to council. What is it that matters to you?
Together let's build a stronger Port Hope that future generations will be proud of!
#RURALPORTHOPEMATTERS
Candidates who ran within the School Board Election
There are four divisions of the school board election:
English Language School Trustee (2 positions)

English Language Seperate School Trustee (1 position)

French Language Public School Trustee Conseil Scolaire Viamonde (1 position)

French Language Separate School Board Trustee Conseil Scolaire Catholique MonAvenir (position is acclaimed)
English Language School Trustee
Terry Brown - Running for English Language School Trustee
610 Sinclair Street, Cobourg, Ontario K9A 2Y7
Jaine Klassen Jeninga - Running for English Language School Trustee
243 Steward Road, Baltimore, Ontario K0K 1C0
Jamie Manton-Byers - Running for English Language School Trustee
48 Hewson Drive, Port Hope, Ontario L1A 4C9
Cherie Whalen - Running for English Language School Trustee
157 Godolphin Road, Warkworth, Ontario K0K 3K0
English Language Separate School Trustee
Douglas Blundell - Running for English Separate School Trustee
9 Craig Street, Port Hope, Ontario LIA 2A9
Kathleen Tanguay - Running for English Separate School Trustee
French Language Public School Board Trustee Conseil Scolaire Viamonde
Kristine Dandavino - Running for French Language Public School Board Trustee Conseil Scolaire Viamonde
66 Oshawa Blvd North, Oshawa, Ontario L1G 5S3
Serge Paul - Running for French Language Public School Board Trustee Conseil Scolaire Viamonde
43 Orton Park Road, Toronto, Ontario M1G 3G5
French Separate School Trustee - Conseil Scolaire Catholique MonAvenir
Marcellin Kwilu Mondo - Position acclaimed for French Separate School Trustee - Conseil Scolaire Catholique MonAvenir
37 Beer Crescent, Ajax, Ontario L1S 0A4