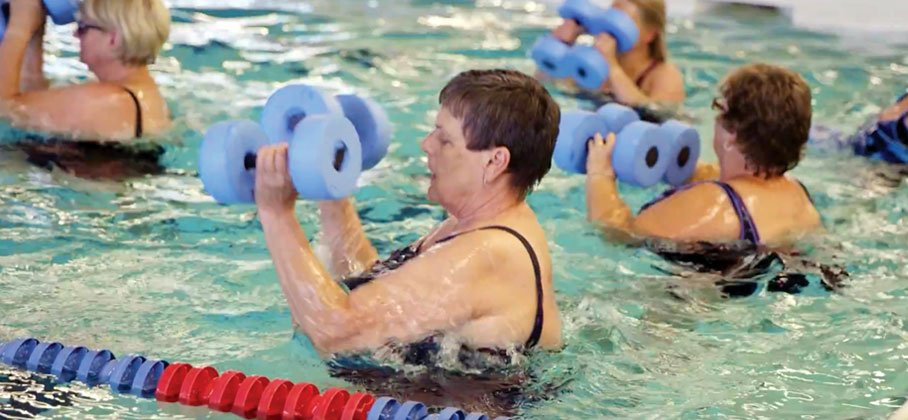 Aquafit is a water exercise class taught in the 25-metre pool and is a cardio program. Participants go at their own pace that is comfortable for them. Aquaeasy is a gentle muscle and strength exercise class taught in the Therapy pool. All fitness classes are 45 minutes in length.
Aqua Fit and Aqua Easy are back
We will be offering drop in classes beginning September 7, 2021
All classes will run from 8:15 a.m. to 9:00 a.m.
Reservations for all Aqua Fit classes are strongly encouraged as capacity limits have been set to maintain provincial guidelines. Please reserve your spot for each specific Aqua Fit time. Reservations open on Thursdays at 6:45 a.m. for the following week by phone and in person. A limit of 2 days per week is permitted on the first day of reservations. Additional days may be added after the first day of reservations (space pending).
Aqua Fit classes will be split into shallow water and deep water for reservations. If you reserve a time for the deep water class, you must remain in the deep water for the duration of the class.