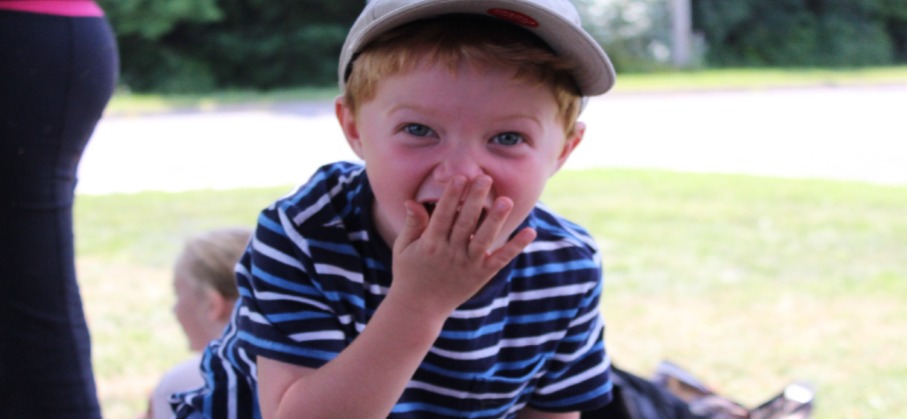 The Municipality of Port Hope offers camp for children ages 4 to 12 years old. Day camp is available during school holidays and throughout the summer. With flexible registration options, you can select day-at-a-time or full week participation. Our day camp program follows the HIGH FIVE® standards of quality programming.
Day camp registration
Registration for day camp ends the Thursday before the week you attend camp. Register early to ensure your child's space. Children must be the correct age by their first registered day.
Monday to Friday
8:30 a.m. to 4:30 p.m.
Daily and weekly prices for day camp

| Registration Option | Price |
| --- | --- |
| 2020 Daily | $38.00 per day |
| 2020 Weekly | $145.00 per week |
| 2020 Specialty Camp | $166.00 per week |
Extended hours
Extended hours are available for an extra fee. Extended hours need an extra registration for the week you plan on attending. Registration needed for each child.
Weekly prices for extended hours

| Registration Option | Price |
| --- | --- |
| 7:00 a.m. to 8:30 a.m. | $10.00 per week |
| 4:30 p.m. to 6:00 p.m. | $10.00 per week |
Late registration, changes, and cancellations
Any late registrations need approval from the Day Camp Coordinator. Any late registrations, changes, or cancellations will be subject to a fee of $16.75. Cancellations are subject to prorating. We will waive the fee if the request comes with a medical note.
Fee assistance
Every child should experience day camp. If you qualify for fee assistance, you can choose to send your child to camp.
What to bring to camp
Remember to send your child with these items every day.
Lunch
Snacks
Refillable water bottle
Bathing suit
Towel
Backpack to carry everything
Camp medical details
Please contact the Day Camp Coordinator for inquiries about medications and absent campers.
Nut-Sensitive Environment
No nuts or other nut added products are permitted at camp due to allergies.
Sick/Absent Campers
If your child is displaying signs of illness, please do not send them to camp.
If your child is not attending camp on a day they are registered for.
Medications
If your child needs prescription medication administered at camp please follow our medication policy.
State at registration:

Type of medication
Dosage
Best time of dispense

Only send the correct dose for the week
All medications must be in its prescription bottle with the child's name and dosage
Staff are not permitted to administer non-prescription drugs at camp
HIGH FIVE®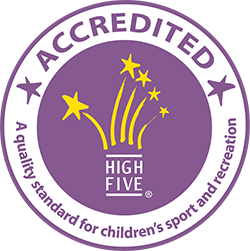 HIGH FIVE® is Canada's quality standard for children's programs and is an innovative approach to help us enhance program quality and provide positive experiences for children. HIGH FIVE® supports us with Training and Development, Program Assessments, Policies and Procedures and Awareness. HIGH FIVE® is a standard committed to assisting children along the path of healthy child development by:
Ensuring that program practitioners develop a high level of knowledge and expertise in child development;
Helping parents to make informed choices and;
Providing practitioners with the tools for enhancing and maintaining a high level of program quality.
The Municipality of Port Hope is proud to be an Accredited HIGH FIVE® organization, maintaining the highest standard in Canada