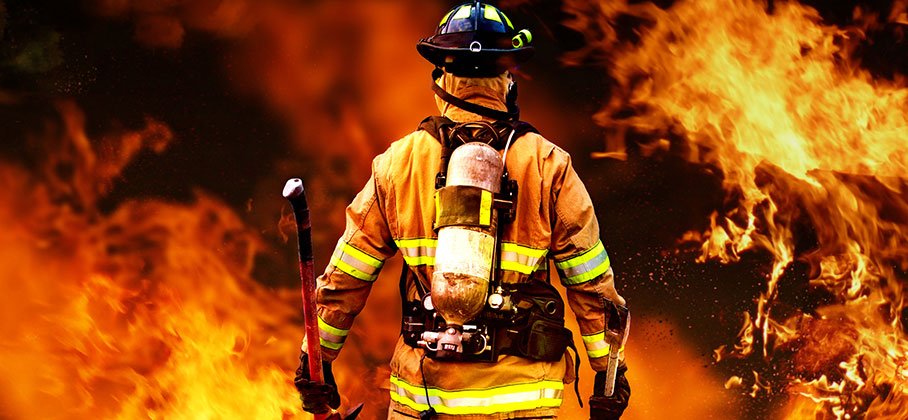 The Municipality of Port Hope Fire and Emergency Services has proudly served the community since 1834. PHFES is a Volunteer Department having volunteer emergency services personnel comprising 97 percent or greater of its department membership. Port Hope Fire and Emergency Services currently includes a full-time Fire Chief, a Deputy Fire Chief, a Fire Prevention Officer, two administrative support positions and a complement of 73 volunteer firefighters.
How we serve
PHFES provides fire protection and emergency response services, including fire suppression, auto extrication, emergency medical responses, and fire prevention and public education programs within the Municipality from three fire stations and serve both urban and rural areas in the Municipality. Learn about the work we do and consider becoming a Volunteer Firefighter.
Our Motto:
Duty to Protect, Privilege to Serve – Since 1834
Our Mission:
Protecting Lives and Property through Prevention, Preparedness & Service Excellence
Our Vision:
We will honour our community's trust by demonstrating our commitment to duty.
We will proactively identify and analyze our community's risks, thereby maintaining an efficient response model. We will build strong relationships and consistent collaboration with our regional partners and support agencies.
We will maintain an internal culture that is reflective of a diverse, respectful and professional atmosphere, nurtured by cooperative and evolving internal communication processes.
We will complete comprehensive training, employee development and succession planning to ensure the future success of our fire department
Our Values:
Caring
Communication
Dedication
Excellence in Service
Innovation
Integrity & Honesty
Teamwork
Honour & Respect
Pride
Professionalism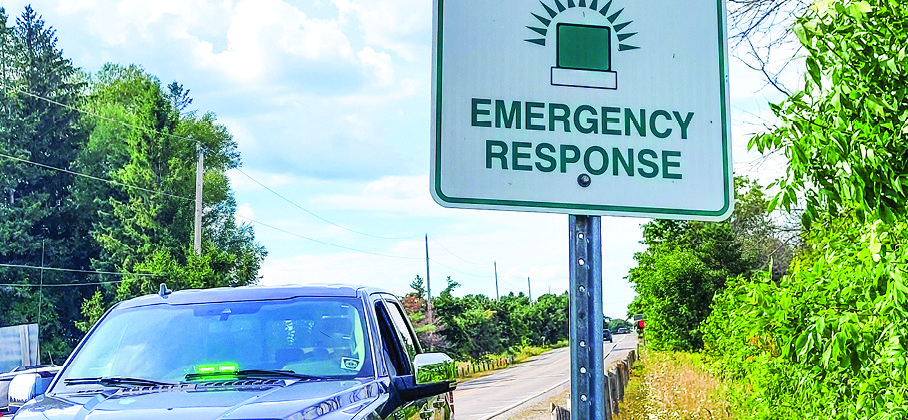 Green flashing light
When there is an emergency call for service, volunteer firefighters respond to the fire station in their personal vehicles with many using flashing green lights. These green lights only work if drivers know what it is and what to do.
About green flashing lights
Volunteer firefighters carry pagers that are activated when there is an emergency. Many rely on the use of flashing green lights to get to the fire station quickly so they can get their gear, get on the truck and head to the emergency. The purpose of flashing green lights is to help other motorists see that a firefighter is headed to an emergency call.
The flashing green light is allowed under the Highway Traffic Act but does not afford volunteer firefighters any privileges or exemptions. They must obey the rules of the road. Pulling over and yielding the right of way is a courtesy for the firefighter trying to get to the station and respond to the emergency call.
In an emergency every second matters. Port Hope firefighters ask residents and visitors to yield the right of way to vehicles with the flashing green light. They may be responding to your emergency or the emergency of a loved one.
Information about flashing green lights can also be found in the official MTO driver's handbook.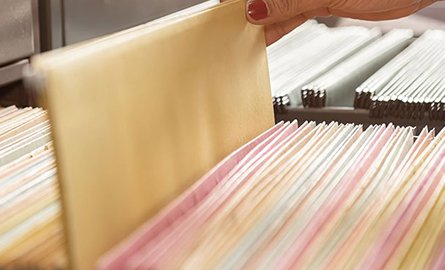 Fire By-laws and Reports
Request copies of fire call statistics and our various By-laws