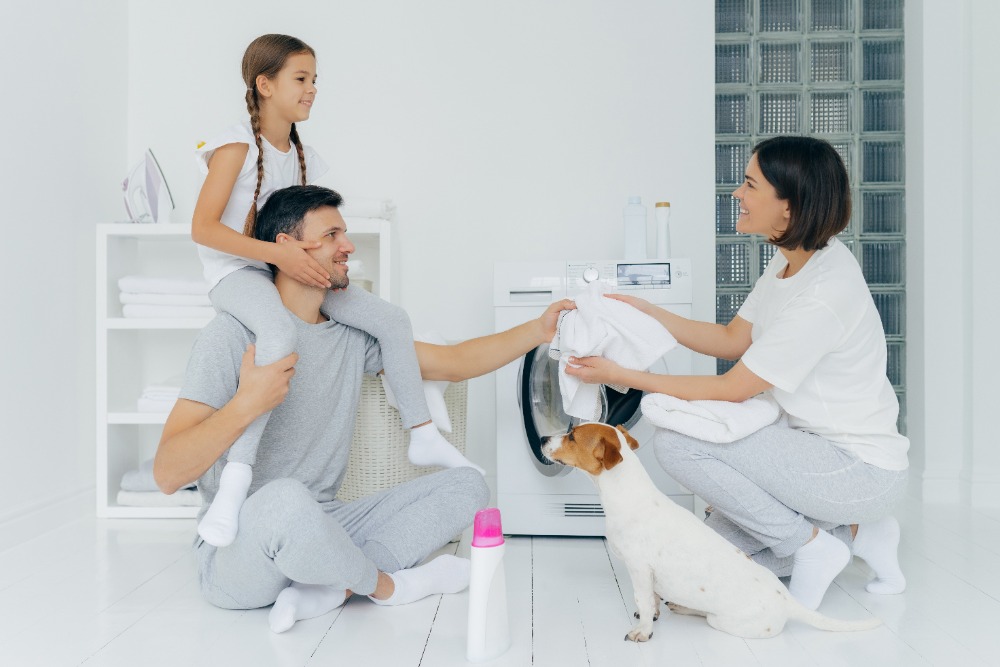 Home fire safety is an important responsibility during the winter season and throughout the year. Preparing for a potential fire with a home escape plan, and knowing what to do to prevent kitchen, electrical or heating equipment fires will help to keep you and your family safe.
Home escape plan
Working smoke alarms will let you know there is fire in your home. A home escape plan will help you and your family get out safely. Here's what to do:
Plan two ways out of every room.
Make sure windows can be easily opened.
Have one meeting place outdoors like a tree or neighbour's house.
Decide who will help young children, the elderly and physically or mentally challenged.
Call 9-1-1 once you are safely outside.
Make sure family members and guests know the plan.
Practice the plan to make sure it works.
Kitchen and cooking safety tips
Unattended cooking is the leading cause of home fires. These fires can happen quickly but there are things you can do to stop it from happening in your home:
Most important – stay in the kitchen while you are cooking.
Keep cooking areas clear of combustibles such as oven mitts, towels, packaging, and curtains.
Keep children and pets away from cooking areas.
Always keep oven mitts and a proper fitting led within reach.
If a fire starts on the stove
Put on an oven mitt and carefully slide the lid over the pot or pan.
Turn off the burner when the flames are no longer coming out from the pan.
Do not move the pot.
Keep the lid on until it is completely cool.
Never pour water on a grease fire.
If a fire starts in the oven or microwave
Turn off the power and keep the door closed.
Have the oven serviced before you use it again.
If the fire does not go out...
Leave the house immediately and call the fire department emergency number.
Electrical fires
Air conditioners and other heavy appliances should be plugged directly into an outlet.
Extension cords should only be used as a temporary wiring. If permanent wiring is required, have more outlets installed by a licensed electrician.
Extension cords should not be linked together – use an extension cord that is long enough to do the job.
Check cords for damage such as fraying or nicks. A damaged cord can expose wires and result in a possible shock or fire hazard.
Avoid running cords under rugs, which can damage the cord and cause a fire.
Avoid using multi-plug adapters that can overload a circuit. If additional outlets or circuits are required, have them installed by a licensed electrician.
All outlets near water should be ground fault circuit interrupters (GFCIs). A GFCI provides split-second electrical protection.

When replacing a fuse, make sure it is the correct amperage. Substituting a higher amp fuse where a smaller one is required can pose a fire hazard.
Heating equipment fires
Have your heating system and chimneys inspected and cleaned annually by a qualified service technician.
Make sure all outside heating vents are not blocked with things like snow, ice, or animal nests.
Woodstoves, fireplaces, and fireplace inserts need to be put in by a qualified installer. Look for someone with a WETT (Wood Energy Technical Training) certification.
Always use a fire screen around the fireplace.
Allow ashes from your woodstove or fireplace to cool before emptying them into a metal container with a tight-fitting lid. Keep the container outside.
Keep children and pets away from glass doors on a woodstove or fireplace. These doors can get very hot and cause burns if touched.
Seasonal safety tips
BBQ safety
Use BBQS outdoors only. They produce carbon monoxide, a poisonous gas that can lead to unconsciousness and even death. Never use or store propane cylinders inside any structure, including garages.
At the start of the BBQ season:
Use a pipe cleaner or wire to clean burner ports and make sure they are free of rust, dirt, spider webs or other debris.
Look at the hose leading from the tank to the burners. Replace it if cracked or damaged.
Find leaks by applying a 50/50 solution of water and dish soap to propane cylinder connections and hoses. If bubbles appear, tighten the connection and/or replace the damaged parts and retest.
When starting a BBQ:
Open the hood
Turn on the gas release valve on the tank
Turn on the grill controls or heat settings
Take a step back
Push the igniter button
If there is no igniter button, insert a long match or BBQ lighter through the side burner hole first, then turn on the heat control knob
If the burner does not ignite right away, turn the gas off and wait five minutes, keeping the hood open, before repeating the procedure
Fire safety tips:
Never leave the BBQ unattended when in use.
Make sure grease does not build up on the burners or at the base of the BBQ.
Never throw water on a grease fire – this will only spread the flame.
Do not place the BBQ close to wooden fences or walls, vinyl siding, or anything that can burn. The area behind your BBQ must be free of anything that can ignite as this is where hot gases escape.
Keep loose clothing away from a hot BBQ.
Keep children and pets at least one metre (three feet) away from a hot BBQ.
When finished barbecuing, turn the gas valve off first, then turn off the burner controls so no gas is left in the connecting hose.
Allow the BBQ to cool completely before closing the cover.
If you live in an apartment or condo building, check with the building owner or property manager, or the Condominium Act of your building, regarding the use of BBQs on your building's balconies.
Safety Tips Courtesy of the Technical Standards and Safety Authority www.Safetyinfo.Ca
Cottage fire safety
Install smoke alarms on every storey and outside all sleeping areas. It's the law for all Ontario homes, cottages, cabins and seasonal homes to have working smoke alarms.
Test smoke alarms at least monthly or each time you return to the cottage. Pack a new smoke alarm and extra smoke alarm batteries in case they need replacement.
Install carbon monoxide alarms outside the sleeping areas if your cottage has a fuel-burning appliance.
Develop and practice a home fire escape plan to ensure everyone knows what to do if the smoke alarm sounds.
Know the telephone number for the local fire department and your cottage's emergency sign number.
Clean barbecues before using them. Keep an eye on lit barbecues and ensure all combustibles, as well as children and pets are kept well away from them. Fires can happen when barbecues are left unattended.
Keep barbecue lighters and matches out of sight and reach of children.
Remember to bring a flashlight with extra batteries.
Check heating appliances and chimneys before using them.
Check with your local fire department, municipality, or Ministry of Natural Resources to find out if you can have a campfire or burn brush. If burning is allowed, be sure to burn in a safe location. Always keep a bucket of water, sand, or even a shovel close by and supervise the fire at all times.
If you must smoke, do so outside. Keep a large can with water nearby so cigarette butts can be safely discarded. If you drink, do so responsibly. Tobacco use and excessive alcohol consumption are contributing factors in many fires and can lead to serious injuries.
Burn candles in sturdy candleholders that will not tip and are covered with a glass shade. When you go out, blow out!
Fireworks safety
To minimize the risk of fire and burn injury, the Port Hope Fire and Emergency Services does not recommend family fireworks or informal neighbourhood displays.
If you still choose to have family fireworks or an informal neighbourhood display, check health regulations regarding gatherings and fire regulations regarding fireworks.
Here are some important safety tips to be followed:
Appoint a responsible person to be in charge. Only adults who are aware of the hazards and essential safety precautions should handle and discharge fireworks.
Carefully read and follow the label directions on fireworks packaging.
Always keep a water hose or pail of water close by when discharging fireworks.
Discharge fireworks well away from combustible materials like buildings, trees and dry grass.
Keep onlookers a safe distance away, upwind from the area where fireworks are discharged.
Light only one firework at a time and only when they are on the ground. Never try to light a firework in your hand or re-light dud fireworks. For dud fireworks, it is best to wait 30 minutes and soak them in a bucket of water. Dispose of them in a metal container.
Discharge fireworks only if wind conditions do not create a safety hazard.
Keep sparklers away from children. Sparklers burn extremely hot and can ignite clothing, cause blindness and result in severe burns. As the sparkler wire remains hot for some minutes after burnout, it should be immediately soaked in water to avoid injury.
If someone gets burned, run cool water over the wound for three to five minutes and seek medical attention, if necessary.