Fire Prevention and Public Education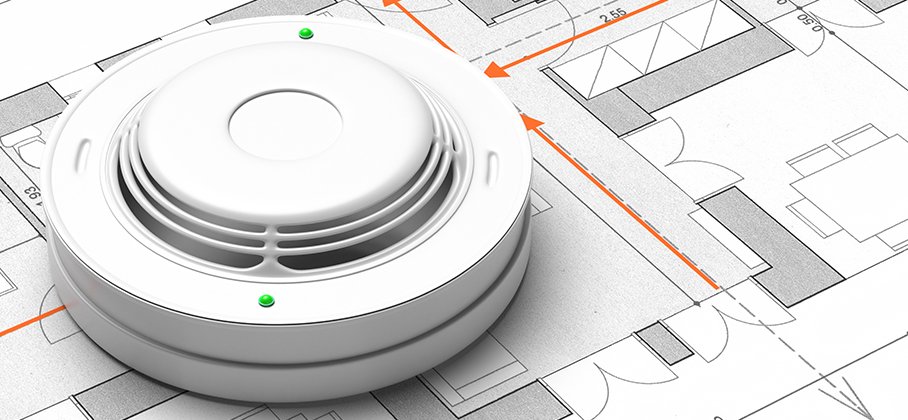 Fire and life safety education is an important element of Port Hope Fire and Emergency Services to increase awareness of the need for smoke alarms, carbon monoxide alarms and home escape planning, subsequently reducing the risk and impact of fires in our municipality.
The Fire Prevention Division is responsible for inspections, investigations, plan reviews, and public education.
The minimum acceptable level of service is identified in a Public Fire Safety Guideline issued by the Office of the Fire Marshal and Emergency Management.

Autumn Safety
During the cooler months and upcoming holidays, Port Hope Fire and Emergency Services would like you to stay safe and review these safety tips:
Halloween Safety
This Halloween Port Hope Fire and Emergency Services would like to remind residents of these safety tips:
Dried flowers, cornstalks and crepe paper catch fire easily. Keep all decorations away from open flames and other heat sources like light bulbs and heaters
Use a battery-operated candle or glow-stick in jack-olanterns. If you use a real candle, use extreme caution. Make sure children are watched at all times when candles are lit. When lighting candles inside jack-olanterns, use long, fireplace-style matches or a utility lighter. Be sure to place lit pumpkins well away from anything that can burn and far enough out of the way of trick-or-treaters, doorsteps, walkways and yards
Remember to keep exits clear of decorations, so nothing blocks escape routes
When the Gould's and goblins are in search of a trick or a treat, be mindful of traffic. Look both ways and wear reflective colours in coordination with their costume.
Thanksgiving Safety
The kitchen is the heart of the home, especially at Thanksgiving. Kids love to be involved in holiday preparations. Safety in the kitchen is important, especially on Thanksgiving Day when there is a lot of activity and people at home. Follow these tips for a fire safe Thanksgiving:
Stay in the kitchen when you are cooking on the stovetop so you can keep an eye on the food, and stay in the home when cooking your turkey and check on it frequently
Make sure kids stay away from hot food and liquids. The steam or splash from vegetables, gravy or coffee could cause serious burns
Keep knives out of the reach of children
Be sure electric cords from an electric knife, coffee maker, plate warmer or mixer are not dangling off the counter within easy reach of a child
Leaves are a decorative part of Thanksgiving. Remember, they can be slippery to walk on and leaves can not be burned in the Municipality of Port Hope
RV and Cottage Safety
The cooler weather is upon us and this fall Port Hope Fire and Emergency Services wants everyone to remember these tips as you start to close your RV or Cottage for the winter:
Install smoke alarms in your cottage on every storey and outside all sleeping areas
Make sure your RV has a smoke alarm, and a propane detector
Install a carbon monoxide alarm in your cottage or RV
Test existing smoke alarms before closing the cottage or RV. Cold temperatures can affect battery performance
Develop and practice a fire escape plan to ensure everyone knows what to do if the smoke alarm sounds. Help may be a lot further away than at home
Back to School Safety
The time of year has come when students are returning to school. Students of all ages should follow these fire safety tips at home or in their apartments/dorms:
Have working smoke alarms on every level of your home and outside each sleeping area, and test them monthly. Interconnected smoke alarms are recommended so when one alarms, they all do.
Look for housing that is fully sprinklered and has an alarm system installed.
Have and practice a home escape plan. Plan two ways out of every room and have one meeting place outdoors like a tree or neighbour's house where you can call 9-1-1. Never re-enter a burning building.
When cooking always ensure you are alert and never leave cooking unattended. Keep cooking areas clear of combustibles such as oven mitts, towels, packaging, and curtains.
Extension cords should only be used as a temporary wiring. Extension cords should not be linked together – use an extension cord that is long enough to do the job. Check cords for damage such as fraying or nicks. A damaged cord can expose wires and result in a possible shock or fire hazard and avoid running cords under rugs, which can damage the cord and cause a fire.
When burning candles never leave them unattended and blow them out when you leave a room or go to sleep. Ensure they are placed away from anything that can burn.
Preparing for wildfires
To better prepare for a wildfire event, make sure that you know the risks specific to your community, geography, and region, and that you and the members of your household are prepared so that you'll know exactly what to do if a wildfire is possible in your area.
Find out what to do before, during and after a wildfire and how you can protect your home and loved ones.
Current Ontario wildfire activity and restrictions
Wildland fire activity in Ontario is tracked, monitored and managed by the Provincial Government. Find out more about fire activity and view the new and active fire situation and restricted fire zones map.
Core Services for Fire Prevention Division
The core services that must be provided are a simplified risk assessment, a smoke alarm program, distribution of fire safety education material to residents and inspections upon complaint or when requested to assist with code compliance.