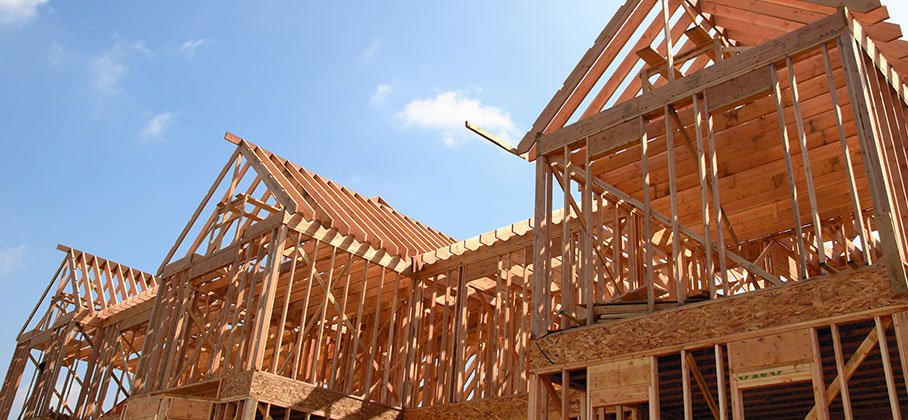 Our Building Services Division issues building permits to help create safe, accessible, and sustainable buildings in the Municipality of Port Hope.
Please be advised that plumbing services now fall under the responsibility of Northumberland County. All plumbing inspections are booked through County staff.
Before you get started
Prior to applying for a building permit, the Planning Division is required to review proposals involving new construction, accessory structures (such as a detached garage), and decks or porches. There is no fee for the planning review and ensures your project meets the requirements of the Zoning By-Law.

Planning review forms and submission requirements can be found on the Planning and Development Applications page. If you require any assistance please contact the Planning Division.
Before any construction or renovation can begin, you will need to obtain a building permit. Building Services Division staff oversee the enforcement of the Ontario Building Code Act to ensure health and safety in the Municipality of Port Hope. Building without a permit can result in fines and penalties as set out in the Building Code Act.
You need a building permit to:
Construct a new building

Renovate, repair, or add to a building
Any work involving plumbing
Demolish or remove all or a portion of a building
Install wood burning appliances, including new or replacement of existing components
Change a building's use
Install, change, or remove partitions and load-bearing walls
Construct a retaining wall that exceeds 1m in height
Install a solar panel or dish antenna that is attached to a building, with a face area equal to or greater than 5m2
Make new openings for, or change the size of, doors and windows
Build a garage, balcony, deck, or enclose an existing deck
Build a utility shed larger than 15m2
Excavate a basement or construct a foundation
Install or modify any life safety or fire suppression system such as fire alarms, sprinklers, standpipe, or fixed extinguishing systems
Install or modify heating, plumbing, air conditioning systems, fireplaces, fireplace inserts, and woodstoves
Install kitchen or bathroom cupboards with plumbing
Reconstruct a chimney
Build a roofless deck over 0.61m in height that is not attached to a building
Finish a basement
Convert a room into a bedroom
Place a manufactured or prefab home (must have CSA approval)
You do not need a building permit to:
Replace existing, same-size doors and windows (subject to distance from property lines)
Install siding on small residential buildings (subject to distance from property lines)
Build a utility shed under 15m2 (not for habitation, Planning approval is still required)
Re-shingle a roof (as long as there is no structural work)
Install eavestrough (as long as drainage is contained on your property)
Paint or decorate
Reinstall kitchen or bathroom cupboards without plumbing
Put up a fence (except around swimming pools) see line fences act for more information
If you are unsure if your project requires a building permit, contact the Building Services Division.
Apply for a Permit
Once you have approval from Planning, you can submit your building permit application. Permit applications are to be signed by the owner or an agent of the owner who has been authorized in writing by the owner.
Application for a Permit to Construct or Demolish
Complete the application and submit it along with the required drawings, documents and forms to:
Development Team office
5 Mill St. S.
Port Hope, ON L1A 2S6
Monday to Friday from 8:30 a.m. to 4:30 p.m.
Drawing Submission Guidelines
Please follow our submission guidelines when submitting your permit application. Refer to the Design Guides and Requirements page for detailed and project-specific resources.
Digital Submissions
You can submit digital files by email. Digital files must:
be in PDF format, version 7 or later
be unsecured and not password protected
be flattened to a single layer
have a maximum size of ARCH E (36" x 48" or 914.4mm x 1219.2mm)
be properly labelled
All scanned documents must meet the following requirements:
be at a resolution that is easily legible on screen
pages must not be skewed
If your application contains many large files, your submission can be sent using multiple email messages. Please ensure each email references the project address.
Rates and Fees
Visit our fees and charges webpage for a breakdown of the fees for building in Port Hope. For assistance, contact the Building Services Division at 905-885-2431 or email us.
Municipal Development Charges shall be as per By-Law 63-2019 Schedule "B", as amended.
Northumberland County Development Charges shall be as per By-Law 2020-36 Schedule "A", as amended.
Additional Forms/Requirements
Depending on the type and complexity of your project, you may be required to submit additional forms along with your permit application.
Agent authorization form
If the property owner intends to have others act on your behalf during the building permit process, the agent authorization form must be completed and submitted with your application.
Electrical work
If your project includes electrical work you will need to contact the Electrical Safety Authority in order to apply for an electrical permit or book an inspection.
Entrance/Set back permit
Entrance/Set Back Permits must be obtained from the Roads Department having jurisdiction over any roads or highways abutting the subject property.
Municipal roads
Works and Engineering
Phone: 905-885-8760
Website
County roads
Northumberland County Transportation, Waste & Facilities Department
555 Courthouse Road, Cobourg, ONK9A 5J6
Phone: 905-372-3329
Fees for county Entrance/Set Back Permits can be found on their website.
Provincial highways
If construction is proposed adjacent to a provincial highway contact the Ministry of Transportation of Ontario at 905-885-6381 for information on setback requirements.
Ganaraska region conservation authority
If any part of the lot is within an area regulated by the Ganaraska Region Conservation Authority, a permit may be required.
2216 County Road 28
Port Hope, ON L1A 3V8
Phone: 905-885-8173
Email: info@grca.on.ca
Heritage permit
Changes being made to a designated property will require a Heritage Approval Application. Consult with the Planning Division prior to submitting an application.
Port Hope area initiative (PHAI) by: Atomic Energy of Canada Ltd.
The Port Hope Project involves the clean up of historic low-level radioactive waste in the Urban Area. Fill out the form below and return it to the historic waste program management office.
25 Henderson Street
Port Hope ON, L1A 0C6
Phone: 905-885-0291
Email: info@phai.ca
Plumbing permit
Application and fees; $150.00 base fee plus $17.00 per fixture
Septic (onsite) sewage system permit
Septic sewage system permits must be obtained from Northumberland County. Applications for permits can be picked up at the county office:
600 William Street, Cobourg, ON or printed from the county's website.
Site plan agreement/lot grading plan
New developments are subject to Planning Review. Prior to Building Services involvement or permit application, documented project approval from the Municipal Planning Department is required. Municipal Planners can be contacted at the Development Team Office – 905-885-2431 or email.

Site plans must be prepared by an Ontario Land Surveyor (OLS) or Professional Engineer (P. Eng.) and shall include:
Plans showing the true dimension of the lot to be built, excavated or otherwise used or occupied.
Plans showing location, height, floor area and dimensions of all proposed and existing building(s) on the subject property.
Plans showing the relationship of all existing or proposed building(s) to adjacent buildings, streets, setbacks, landscaped open space, landscape features such as retaining walls and off-street parking.
Plans showing contours, elevations and cross sections as required to determine surface drainage patterns, flood line elevations and the elevation of lands and proposed building(s) relative to a public street, road or waterway.
The general location of all services such as water supply, sewage disposal, solid waste collection, energy supplies and communication utilities belonging to the proposed building(s).
Surveys may be obtained from the Land Registry Office, 1005 Elgin Street West, Cobourg – 905-372-3813. If a survey is not available, accurate site dimensions must be obtained for the site plan drawing.