Welcome to the Neighbourhood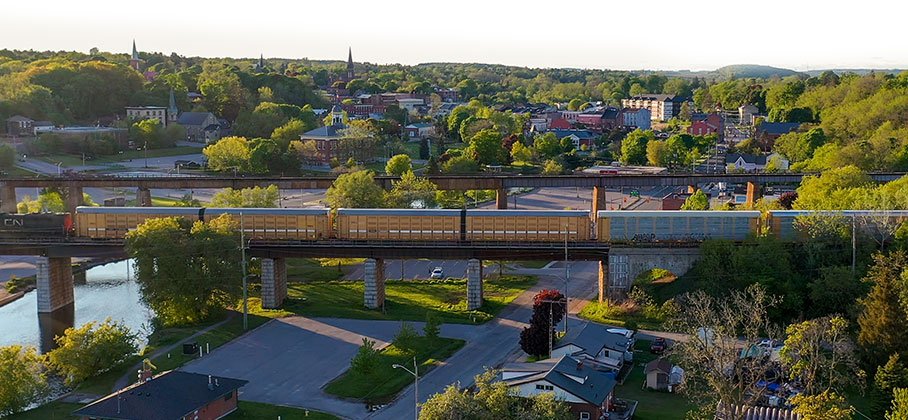 We're thrilled that you've made the move - it's a great place to live, work, and play. Port Hope has beautiful natural spaces, unique events and festivals, rich history and a vibrant community - there's something for everyone here. You can look forward to spending summer evenings at the beach, picking up fresh veggies at the Farmers' Market and wandering around a sparkling downtown in the winter. Head north and you'll find magical rolling hills, fantastic hiking trails, and unique farm experiences - all in your new hometown.
Welcome to Port Hope
Welcome to your new home in beautiful Port Hope. We're so glad that you've decided to live here.
Our Municipality is located on the traditional territory of the Mississauga Nations and we are an inclusive, friendly, and healthy community with a unique mix of urban flair and rural charm.
Whether you have chosen to live in the rural area of Port Hope or in the urban area you will find an ideal quality of life here. We have a variety of wonderful amenities and excellent services, a distinctively preserved downtown, locally owned and operated businesses, rolling hills and farmland to explore and so much more. We value and invest in our heritage and culture, and we hope you will as well.

Our residents are known to be caring, thoughtful and dedicated to their community. Please take some time to read our Strategic Plan and learn how you can get involved in Port Hope. It's a great way to meet new people and stay in touch with what is happening in your new community.
To stay up to date with all the municipal announcements from staff and council, be sure to subscribe to our newsletters. Want to contact staff or council? Find your point of contact within our staff directory.
Get to know your new hometown
We're here to help! Below are some of the most frequently asked questions from new residents.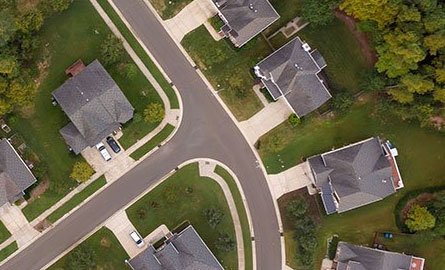 What do I need to know about property taxes?
Property tax bills are issued four times a year. Taxes provide for your local services such as local road repair, snow clearing, fire services, and much more.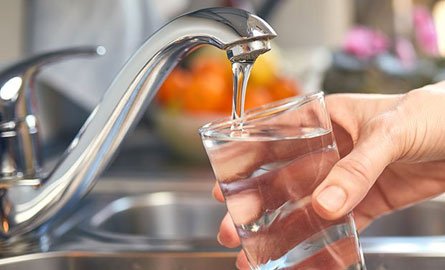 What do I need to know about Municipal water?
Learn how you can pay your water bill and the payment options we have for you. You can also learn more about reading your water meter and finding a water leak.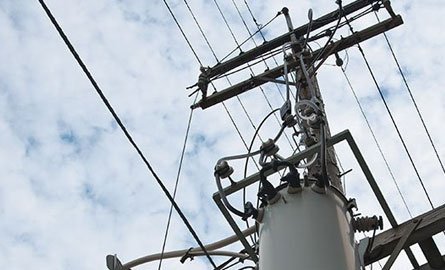 What utility providers are available?
You will need to hook up utilities for your property. We have different providers for the urban and rural areas.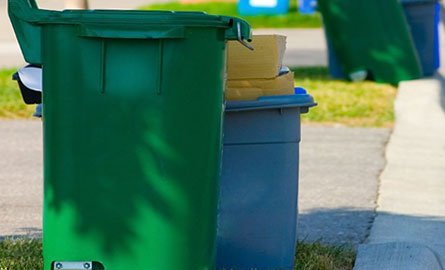 When is garbage day?
Garbage and recycling collection is managed by Northumberland County. Rural and urban residents receive different service levels for pick-up.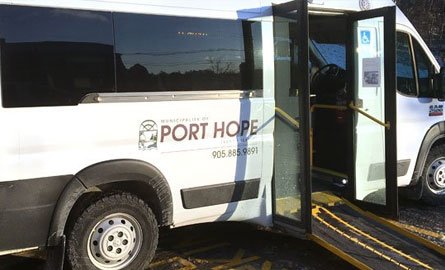 Is public transit available?
We provide bus service throughout the urban area of Port Hope six days a week (no service on Sunday). There are three different routes, offering service to most areas of the town and one route to Cobourg.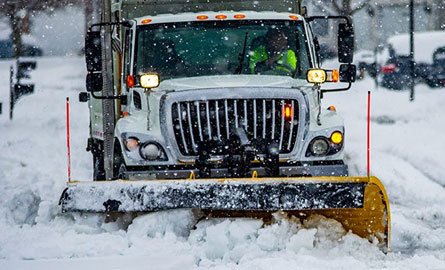 When does the snow get plowed?
We maintain 354 km of roads and sidewalks through our winter control program. This is equivalent to driving from Port Hope to Ottawa. Find out where your street is on the snow plow route and review on-street parking rules in the winter.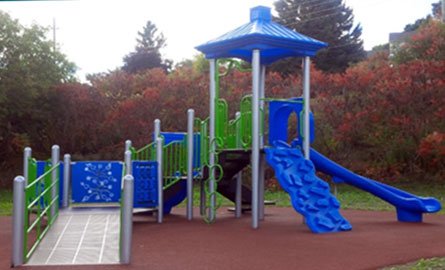 Where are the playgrounds, trails and beaches?
Tranquil waterfront spaces, well maintained trails, interactive playgrounds, a splash pad, and more, there's something for every outdoor interest.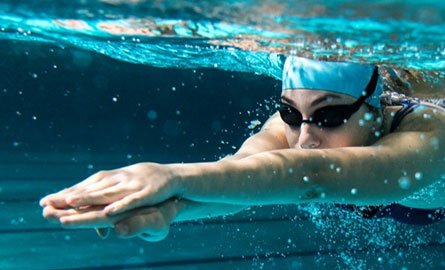 What recreation programming is available?
We have modern recreation facilities to meet the needs of everyone. Programs and classes include fitness, swimming, arts, seniors activities and more.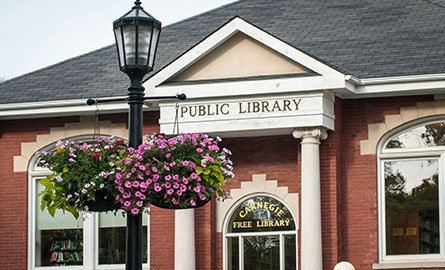 Where is the public library?
The Port Hope Public Library has two branches: the Mary J. Benson Branch in the downtown area and the Hub at Canton in the rural area of town, with programming that serves the whole community.
Even more resources and questions
We know you have questions - we have answers below! If you have a question you don't see here, feel free to contact us.
How do I report an issue?
Have a municipal issue that you need addressed? Perhaps it's a pothole on your street, or fallen tree branch on your property. We're here to help! Use our Report an Issue form to share your concern and we'll take care of it.
What schools are in the area?
Port Hope residents have a number of high-quality education opportunities available to them.
What healthcare options are nearby?
Northumberland Hills Hospital serves the Port Hope area and delivers a broad range of acute, post-acute, outpatient and diagnostic services.
Learn more about your local hospital
We offer many other services to support the health care needs of our residents and visitors.
How to be notified in the event of an emergency?
Port Hope's emergency alert system sends simultaneous alerts via Rave Mobility Safety to advise our residents and businesses of emergency situations or hazards that could affect your health and safety (e.g. major fire, hazardous materials, shelter-in-place/evacuation notice, or severe weather conditions).
Where are the fire stations?
Fire and Emergency Services has proudly served the community since 1834. The team operates out of three fire stations located at:
Station 1 - 245 Ontario Street
Station 2 - 4366 County Road 2
Station 3 - 3585 Ganaraska Road
I want to have a fire pit in my backyard, how do I get a burn permit?
The Municipality of Port Hope offers burn permits for controlled open air burning for residents in the rural area. Open air burning is not permitted in the urban area. A burn permit is required for all burning in the Municipality of Port Hope and burn permits expire on December 31st of the same year they are issued.
Who polices the area?
Policing services in Port Hope's urban area are provided by Port Hope Police Service. The Ontario Provincial Police provides service to the rural area. Both services share information and resources on a regular basis to ensure the safety and security of the citizens of the Municipality of Port Hope.
We also have By-Law Enforcement Officers who work to uphold community standards by ensuring residents follow all By-laws. By-Law Enforcement is responsible for:
Investigating By-law complaints
Enforcing By-law regulations and standards
Educating the public on relevant standards
Achieving resolutions to By-law infractions
I want to build on my property, what next?
Moving to a new home can sometimes mean renovations and upgrades. The knowledgeable staff in our Planning division and Building Services division can assist you through the process - from zoning, to permitting to inspections and beyond - we're here to help.
I have a dog, do I need to get a licence?
Yes, all dogs must be registered with the Municipality of Port Hope with dog tags that need to be attached to the collar of each registered dog.


We charge an annual licensing fee for each dog registration and the registration information is kept on file at the Municipality.
What is the Port Hope Area Initiative?
The Port Hope Area Initiative (PHAI) represents the Government of Canada's commitment to respond to the community driven request for the cleanup and local, long-term, safe management of the historic low-level radioactive waste in the municipalities of Port Hope and Clarington.
Be a tourist in your own town!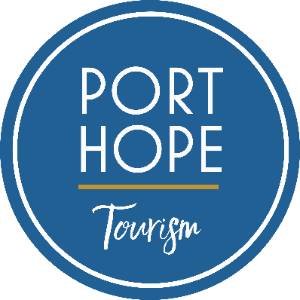 Port Hope has always been an attractive destination for tourists, but becoming a resident doesn't mean you can't get out and explore! No matter your cup of tea, Port Hope caters to a huge variety of interests. Cuddle a goat, discover giant metal dinosaurs, experience the salmon run or catch a live-performance play. In living here, you'll become a regular at a new favourite restaurant, find a shop that always has the best birthday gifts and get to know the winding waterfront trails like the back of your hand. Best of all, these are experiences that will never get old. Happy exploring!