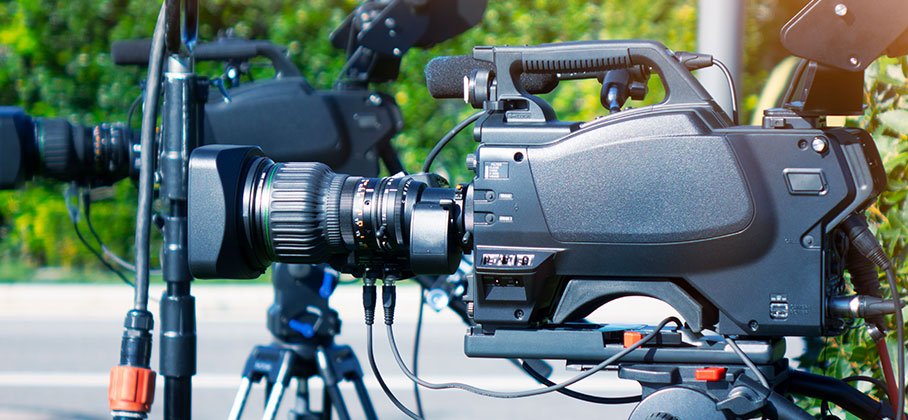 The Municipality of Port Hope welcomes inquiries for film production. Our recently updated Film Policy was created to assist location consultants in selecting the perfect location for their production. Our authentic main street, heritage homes, and camera-friendly vistas beckon film makers from around the globe.
Apply for a film permit
Fill out the film permit application and submit it to our Marketing division. Please email us or call 905-885-2004 with any questions that you might have, or to discuss your upcoming project.

Apply for a Film Permit
Upcoming filming projects:
There are currently no filming projects in Port Hope.


Would you like to list your property as a potential filming location?
The Ontario Media Development Corporation is an agency of the Ministry of Tourism, Culture, and Sport. Serving the function of the Ontario Film Commission, the agency's Industry Development Group helps attract domestic and foreign production to Ontario by promoting the advantages of the province as a filming location and post-production center. To do so, the department runs the OMDC Location Database, a resource of digital photo files representing over 10,000 Ontario shooting locations.
If you are interested in having your property/home listed on the OMDC digital locations library, you can either contact them at locations@omdc.on.ca or 416-314-6858 or visit their digital locations library website to register your property.
Impact on filming in Port Hope
The increased community spending in Port Hope is a benefit that occurs in all areas of the Municipality, especially in the areas of:
Restaurants
Accommodations
Extras/Residents
Local Supplies
Location Costs
Security
Local Contacts
Talent
Empower Talent Management
Jen Cafik-Mercer
905-269-1474
info@empowertm.com
Local BG Talent
Miranda Lukaniuk
localbgtalent@gmail.com
Oliver Talent Agency
Shannon Oliver
905-269-4379
shannon@olivertalent.ca

Security
K9ine Security
David Hutnyk
905-269-5467
d.hutnyk@k9inesecurity.ca
COVID-19 - Important Notice:
Precautions are in place to help prevent the spread of COVID-19
Service information on some pages may not be accurate during this time. Please refer to our COVID-19 Updates page for service changes.