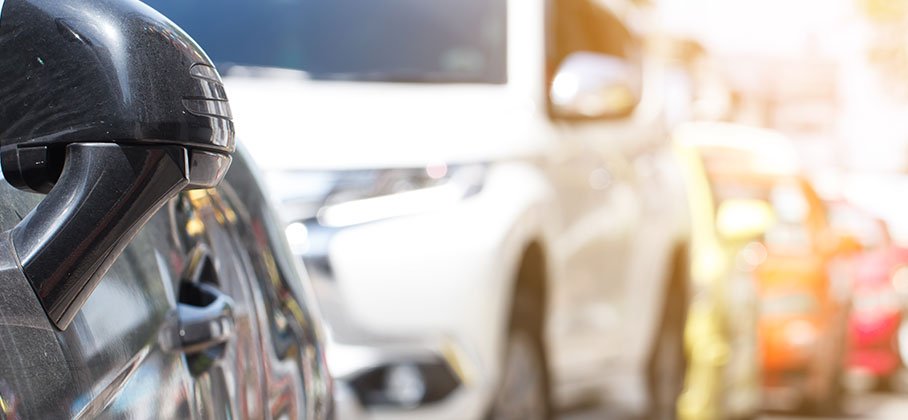 The Municipality of Port Hope regulates parking through the Traffic and Parking By-law. For a copy of the Traffic and Parking By-law please contact us by phone at 905-885-4544 or email. Before you park, make sure to read all parking signs and look for meters to pay, if necessary. We do offer accessible parking spaces for those with accessibility needs.
Looking for parking?
This interactive Parking GIS map pinpoints the locations of parking lots, meters and accessible spots in and around the downtown.
Parking meters
It costs $1 per hour for a maximum of four hours to park in a metered parking space. We enforce metered parking Monday to Friday from 9 a.m. to 6 p.m., excluding holidays.
You do not need to pay for metered parking on Saturdays and Sundays.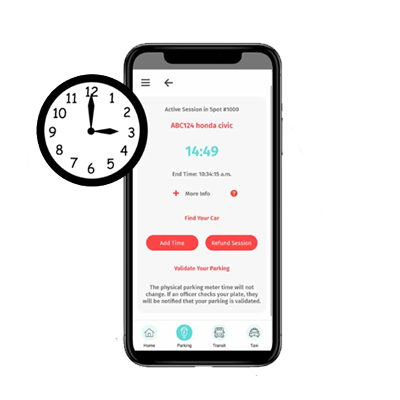 The HotSpot Parking App is now available at all meters and Pay and Display machines in the Municipality of Port Hope.
The HotSpot Parking App charges users a $0.25 fee per use with the option of a monthly membership for $2 a month or an annual membership of $20. Hard copy parking tickets are still issued. They are not issued through the mobile app.
The benefits of using HotSpot include:
A cashless interaction

A notification via the app when your meter is going to expire

The ability to add more time to your parking spot (up to the maximum time limit)

A code for the area you parked in

The ability to end your parking session at any time and get a refund for the remaining time.
How to use HotSpot: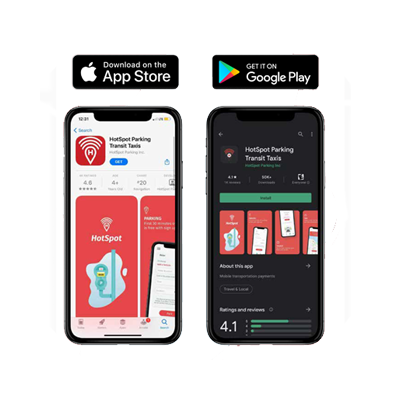 Download the HotSpot Parking App from the Apple Store or Google Play Store!
Create an account with your mobile phone number or email address.
Park anywhere you see HotSpot Parking App signs and decals.
Pay for your parking session from your phone.
Extend your time remotely if you'd like to stay longer.
Receive digital copies of your parking receipts through the app.
Parking and fine reminders:
Reminders:
You do not have to use the mobile app in order to pay, standard methods of payment for parking remain unchanged
Parking is free evenings (after 6 p.m.), weekends, and statutory holidays. HotSpot will not process payment during these times
HotSpot collects revenue from monthly and annual fees; they do not receive a percentage of the meter revenue. This new technology has no cost to the Municipality
If you experience a problem with the HotSpot app, you can contact HotSpot directly 1-855-712-5888
Other Parking Considerations
Learn more about winter parking and how to rent parking meters for more then four hours below.
Winter parking regulation
From December 1 to March 15 between the hours of 2 a.m. and 7 a.m. you cannot park your vehicle on designated snow routes. This allows for safe snow removal. If your car is left on the street during this time, it may be towed at your expense.

For a copy of the Traffic and Parking By-law, please contact us by phone at 905-885-2431 or by email.
Parking meter rentals
If you need to park at a metered parking spot for more than four hours, you can rent a meter for the day. Email us to rent a parking meter. It costs $10 per meter plus an additional $10 deposit that you will get back once you return the meter bag.

Meter rentals are available for:
Construction
Building renovations
Moving
COVID-19 - Important Notice:
Precautions are in place to help prevent the spread of COVID-19
Service information on some pages may not be accurate during this time. Please refer to our COVID-19 Updates page for service changes.