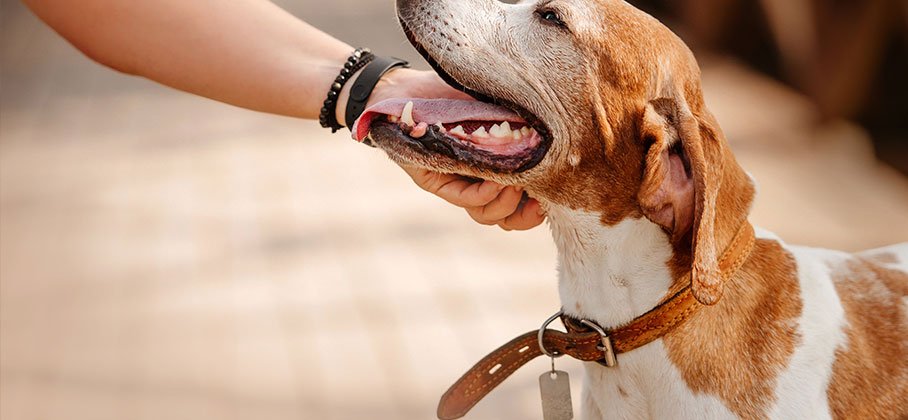 Every dog living in the Municipality of Port Hope needs a current dog tag each year. Previously, all pet licences expired yearly on December 31 but through the new licensing partnership with DocuPet, all licences will be valid for a full 365 days after the date of purchase. 2022 dog licences will remain valid until May 31, 2023.

Dog Licences
Dog licences may now be purchased online at northumberlandhs.docupet.com, which is the fastest and most efficient way to get your licence.
Alternately, you can apply for your Dog Licence in-person at the Northumberland Humane Society 2363 Theatre Rd, Cobourg ON K9A 4J7, by mail (with a complete application), or by phone. For details, visit the DocuPet Licensing webpage.
You may also pick up a Dog Licence application at Town Hall (56 Queen Street). With complete application and a cheque for payment, municipal staff can assist you with your licence.
Annual dog licensing process benefits
Northumberland Humane Society has partnered with DocuPet to provide an enhanced pet licensing experience for residents in the Municipality of Port Hope. Your pet's licence will now include DocuPet's free HomeSafe™ 24/7 lost pet service and the option to upgrade to designer licence tag styles with personalization options. The new, easy-to-use online licensing service provides a quick and seamless way to license your pet from the comfort of your own home.
Benefits of DocuPet
Licensing your pet not only displays responsible pet ownership but it also helps fund local animal welfare initiatives in the community. A valid licence means your pet is officially recognized as a member of the community. In addition to your pet's licence, here are some benefits of your DocuPet online profile:
Hundreds of unique and colourful designer tag styles to choose from with the option to design your own tag style online
With full access to HomeSafe™ 24/7 lost pet service, upload recent photos of your pet and include important information that will help identify and retrieve them if they become lost
Gain access to exclusive promotions and discounts
Add additional pet guardians to your pet's profile
Skip the trip and easily purchase or renew your pet's licence from the comfort of home
Upload important new documents for your pet by snapping a photo
Easily view and download your pet's licence documentation
Read up on exclusive pet-focused content
Manage, or make changes to your account at anytime including updating your contact information and making changes to pet details and status
View your order status and history
By-Law for Licensing and Registration of Dogs
As a responsible dog owner, the following provisions must be adhere to:
A dog licence must be obtained within fourteen (14) days upon guardianship of a dog;
Every owner must ensure the dog is up to date on anti-rabies vaccine;
A dog tag must be securely attached to dog (collar) at all times and bear the serial number and year it was issued (until the tag needs replaced);
If a dog tag becomes lost or destroyed, the owner is responsible to replace the tag at their own expense;
No person shall retain, harbour or have possession of more than 3 dogs on a single detached dwelling with the exceptions for licenced kennels, properties zoned as Agricultural or an approved business and/or veterinary offices.
View By-law 60/2022 being a By-law for the Regulation, Registration, Keeping and Licensing of Dogs, Prohibiting the Running at Large of Dogs and Prohibiting Cruelty to Domestic Animals Within the Municipality of Port Hope.
View By-law 15/2023 - A By-law to amend By-law 60/2022 with regard to the implementation of the DocuPet Dog Licensing Program