Start or Expand Your Business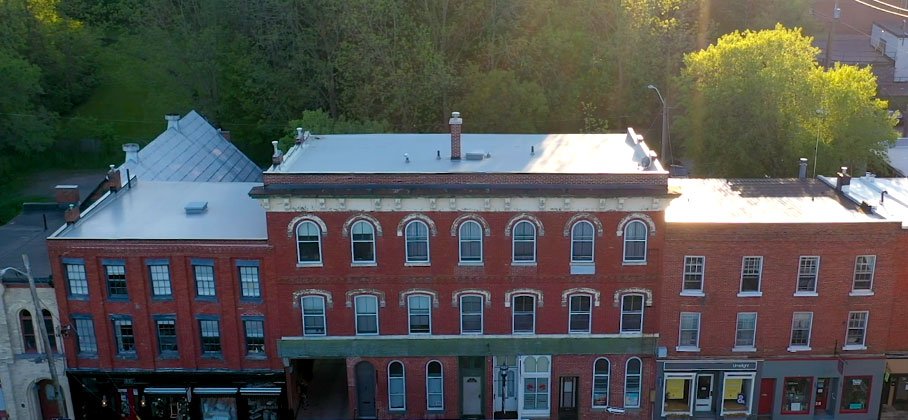 The Port Hope business community welcomes new business! Whether you are looking to start a business or looking to expand your business to Port Hope, we are here to help. Use the module below to help determine the best way for you to become a member of the Port Hope business community.
How to be Included in the Port Hope Business Directory
Port Hope Marketing and Tourism currently hosts a Business Directory of our local business community. This Business Directory contains listings pulled directly from your Google My Business listing. To be included in our Business Directory, your Google My Business listing must be completed correctly.
Google My Business is a free tool that allows your business information to be shown on Google Search and Google Maps. It is an excellent and easy way for your business to be found online. Your business information should be accurate and complete.
To Create a Google My Business Listing:
Sign up or log into your Google Account.
Go to google.com/business and select "Manage now".
Enter your business name.
Enter your business address.
Choose your business category. Choose as accurately as possible, however please choose from the provided list of categories specifically to be listed on the Port Hope Business Directory.
Add your business phone number or website.
Choose a verification option.
Once verified, on your Google My Business dashboard, click your listing and select "Info". Here you can add additional information such as your hours, attributes, and photos.
360-degree photos are an excellent option to optimize your Google My Business listing. If you would like a 360-degree photo taken, please contact the Business Outreach Coordinator by email.
Maintain accurate information of your listing by checking regularly, answering questions, and responding to reviews.
You can also download the dedicated app to use your Google My Business listing on the go.
Port Hope Business Directory Categories
Accommodations
campground
lodging
rv-park
Apparel & Accessories
clothing_store
jewelry_store
shoe_store
Home & Specialty
department_store
furniture_store
home_goods_store
Goods & Services
atm
bicycle_store
book_store
bowling_alley
bus_station
car_rental
car_wash
convenience_store
drugstore
electronics_store
gas_station
grocery_or_supermarket
gym
hardware_store
laundry
light_rail_station
movie_rental
moving_company
pet_store
pharmacy
shopping_mall
storage
store
taxi_stand
train_station
transit_station
travel_agency
post_office
secondary_school
police
Food & Beverage
bakery
bar
café
liquor_store
meal_delivery
meal_takeaway
night_club
restaurant
supermarket
Professional Services
accounting
bank
beauty_salon
car_dealer
car_repair
dentist
electrician
florist
funeral_home
hair_care
insurance_agency
lawyer
locksmith
painter
physiotherapist
plumber
real_estate_agency
roofing_contractor
spa
university
veterinary_care
town_hall
hospitals
doctor
Cultural Attractions
amusement_park
art_gallery
library
movie_theatre
museum
stadium
zoo
Exposure Opportunities
We would love to feature your products, services and events on our Marketing & Tourism social media! Please complete our form included in the link below for the potential opportunity to be featured.

Tourism Social Media Feature Form
COVID-19 - Important Notice:
Precautions are in place to help prevent the spread of COVID-19
Service information on some pages may not be accurate during this time. Please refer to our COVID-19 Updates page for service changes.