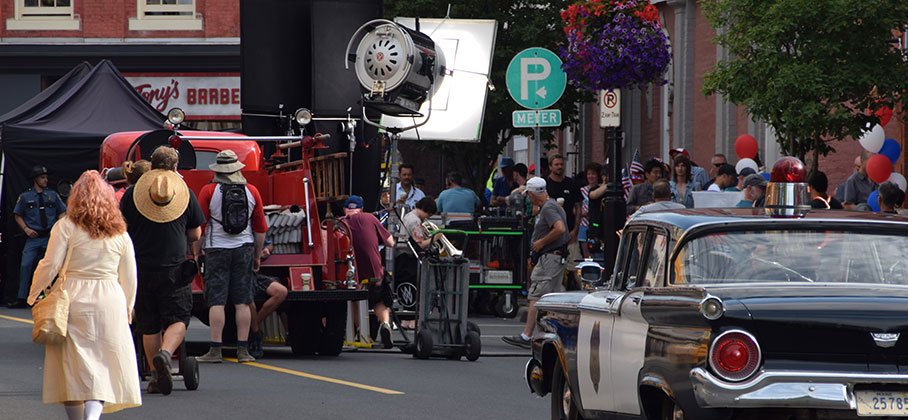 The Municipality of Port Hope welcomes the film industry to enjoy our many assets and our quality of life. We support the use of facilities by commercial and non-commercial film companies and photographers for moving and still photography. All filming should have regard for the rights, safety and privacy of the citizens and businesses of Port Hope and for the security and preservation of their properties.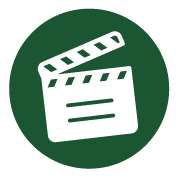 2021 Filming Projects in Port Hope
The Zone: Downtown, October 12
The Hardy Boys: Downtown, August 25 - 26
À Fond De Train: Downtown, August 2, 2021
The Marsh King's Daughter: Ganaraska Forest, June 14 - 18, 2021
Productions filmed in Port Hope

| Name of Production | Platform | Synopsis | Location | Notable Actors |
| --- | --- | --- | --- | --- |
| Love in Whitbrooke | Hallmark | A project manager is offered the opportunity of a lifetime in London. But when she returns to her hometown and meets the perfect guy, her passion and talent for painting is rekindled, giving her a new outlook on life and love. | HBIA, The Ganaraska Riverfront Trail, and Private Residences | Brittany Bristow, Corey Sevier |
| The Hardy Boys | Amazon Prime | After the tragic death of their mother, Frank and Joe Hardy's father relocates the boys to their mother's hometown while he tries to solve the case, but the boys want answers as well. | HBIA, West Beach, Union Cemetery | Rohan Campbell, Atticus Mitchell |
| Murdoch Mysteries | CBC | Detective William Murdoch of the Toronto Constabulary and his team investigate the gruesome killings and murders using the most sophisticated techniques that were unheard of in the late 1890s. | HBIA and Private Residences | Yannick Bisson, Jonny Harris |
| IT Chapter 2 | Warner Brothers | After 27 years, the Losers Club receive a call from their friend Mike Hanlon that Pennywise is back. They decide to honour their promise and return to their old town to end the evil clown for good. | HBIA, Robertson Street Bridge, Private Residences | James McAvoy, Jessica Chastain, Bill Hader, Bill Skarsgård |
| IT | Warner Brothers | Seven helpless and bullied children are forced to face their worst nightmares when Pennywise, a shape-shifting clown, reappears. The clown, an ancient evil, torments children before feeding on them. | HBIA and Private Residences | Jaeden Martell, Finn Wolfhard, Bill Skarsgård |
| Schitt's Creek | Netflix | When rich video-store magnate Johnny Rose and his family suddenly find themselves broke, they are forced to leave their pampered lives to regroup in Schitt's Creek, their only remaining asset. | Capitol Theatre | Daniel Levy, Eugene Levy, Catherine O'Hara |
| Orphan | Amazon Prime | A couple, who recently lost their baby, adopts a nine-year-old girl. They soon find out that she has a troubled and mysterious past and she is not at all who she pretends to be. | HBIA and Private Residences | Isabelle Fuhrman |
| Tommy Boy | Paramount Pictures | When the owner of an auto parts factory passes away, his relatives try to sell it and wash their hands off responsibilities. Now it is up to his immature, incompetent son to save the business. | HBIA | Chris Farley, David Spade |
COVID-19 - Important Notice:
Precautions are in place to help prevent the spread of COVID-19
Service information on some pages may not be accurate during this time. Please refer to our COVID-19 Updates page for service changes.