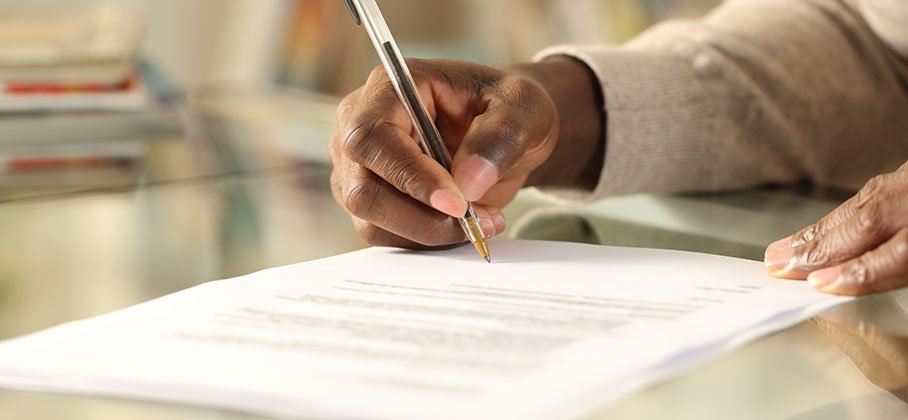 Select staff at the Municipality of Port Hope Corporate Services Department can sign documents that need the signature of a Commissioner of Oaths. It is recommended that you call ahead to make an appointment 905-885-4544.
In order for a Commissioner to sign your document please keep the following in mind:
the person making the oath (declarant) must be present
the declarant must have valid government issued photo identification
the document must not be signed by the declarant until they are in front of the Commissioner
Document requirements
You are required to present one original piece of original government-issued photo identification (no copies permitted) i.e. a valid driver's licence.
Current fees and services
The current fee for Commissioning of Oath Services is $5.00 per document for non-residents and all business entities including commissioning of an affidavit by the Clerk or Deputy Clerk.
Commissioners of Oaths will sign documents for:
Residency documentation
Deeds
Insurance claims
Pension Plan documents
Certify documents as "true copies"
Birth and Death information applications as prescribed by Statute
Certification of identifiable individual's signature
Commissioning of Ministry of Transportation documents is $15.00 per document
*Please note that Commissioners will not sign Wills, "Living Wills," Codicils to Wills, Powers of Attorney, Divorce, Separation, Custody, Theft, Financial, Consents to Travel or Real Estate related documents.
Notary Public
The Municipality of Port Hope Commissioner of Oaths are not Notary Publics. You will have to contact a professional lawyer, notary public entitled to practice law in Ontario, or a justice of the peace to sign those documents.
A list of Notary Publics and lawyers who notarize documents can be found in your local phone directory.
Contact us for more information about Commissioner of Oath services or to book an appointment.