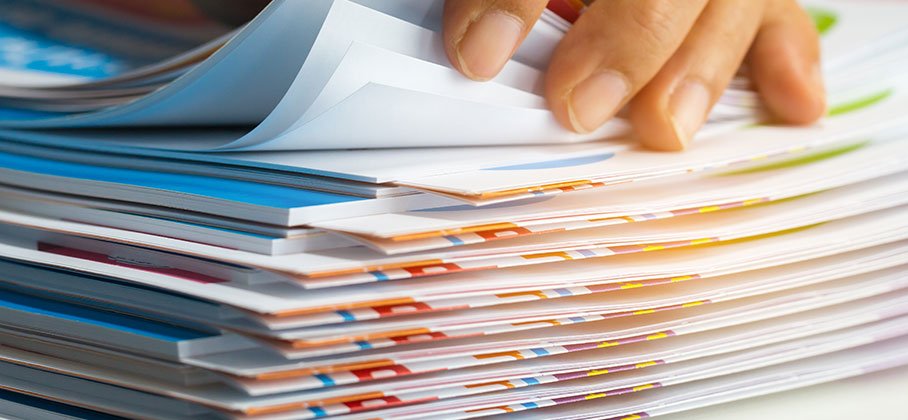 Everyone has the right to access a record in the custody and control of the Municipality of Port Hope, unless it falls within one of the exemptions as described in the Municipal Freedom of Information and Protection of Privacy Act (MFIPPA).
Types of access requests
There are generally three types of access requests that can be made:
Freedom of Information: formal requests involving general records or personal information held by public sector organizations. The information may be recorded in printed form, on film, or in electronic format
Routine Disclosure: disclosure of municipal information or records in response to a routine inquiry or request for access that can be granted without filing a request under MFIPPA
Corrections to Personal Information: request for correction of personal information if the individual believes there is an error or omission


Freedom of Information (FOI) requests
In the municipal sector, access and privacy are governed by the Municipal Freedom of Information and Protection of Privacy Act (MFIPPA). This legislation provides that an individual has a right to access certain records of information, including their own personal information, kept by a municipality that a municipality must protect the personal and proprietary information in its custody.
Please note there may be requirements for proof of identity or proof of authority to act for another identity when requesting personal records.
Submitting an FOI request
To gain access to municipal information, requesters will need to complete the Freedom of information Request Form and pay a $5 filing fee before the Municipality will formally open the request.
Cash and debit payments must be paid in person at 56 Queen Street, Port Hope ON L1A 3Z9 or by cheque payable to the Municipality of Port Hope.
Please note that additional fees may apply to time required to redact and prepare documents for disclosure.
Once the $5 filing fee has been received by the municipality, the Office of the Municipal Clerk has 30 days to respond to Freedom of Information Requests unless an extension is required, in which case notification is provided to the applicant in writing outlining the reasons.
MFIPPA contains mandatory and discretionary exemptions that a municipality may use to limit the disclosure of certain records which ensure that privacy is protected These exemptions are only used in specific instances and will determine how much information is provided in response to a request made.
Freedom of Information Request Form
Disclaimer: COVID-19 and timelines
Under the Act, the general time limit for responding to requests for access to records is 30 days from the date the administration fee is received. However, the current COVID-19 pandemic has impacted standard delivery timelines. We continue to work to process Freedom of Information requests as we are able. Once the responsive records have been reviewed and prepared, we will respond with more information regarding this request.
Costs
Please see the table below for a listing of fees and charges that may apply to an FOI request.
Summary of fees
Type
Fee
Opening a Request

$5.00

Photocopies/Computer Printouts
$0.20 per page
CD/DVD or USB Key
$10.00
Search Time
$30 per hour per employee
Preparing a Record of Disclosure
$30 per hour per employee
Developing a Computer Program
$60 per hour per employee
Note: In addition, any costs incurred by the institution can be recovered if the institution has received an invoice for said costs.
Routine Disclosure requests
The Municipality of Port Hope prides itself on its efforts to be both accountable and transparent about processes and information flow. Our Corporate Routine Disclosure Plan identifies records and information that may be shared actively in accordance with the principles of the Municipal Act and the Municipal Freedom of Information and Protections of Privacy Act (MFIPPA).
If listed within the Corporate Routine Disclosure Plan, the information that you are seeking will not require a formal request under a Freedom of Information and Protection of Privacy (MFIPPA) legislated process and the $5 filing fee and any further fees will be waived.
For a copy of our Routine Disclosure Plan or more information on our process, please email us.
Corrections to personal information
If you believe that a record containing your personal information is incorrect or inaccurate, you may request a correction.
To submit such a request, please complete the Freedom of Information Request Form or email us.
Frequently asked questions

Below are the answers to some frequently asked questions about Freedom of Information:
Will my personal information be protected?
Personal information is defined in the Act as "recorded information about an identifiable individual" and includes your home address, email address, telephone number, age, ethnic origin, education as well as medical or financial history.

Any time you are asked to provide your personal information (i.e., fill out a form) you are entitled to be told:
the reason the information is being collected.
the contact information of a department which can answer any questions you may have about the collection of the information.
what the information will be used for.
Municipal staff will collect, use and disclose personal information, if necessary, for Municipal services. If staff need access to your personal information to do their duties, they will be permitted access to it.
Some personal information is collected by the Municipality and is required to be available to the public. This may include information being available at Town Hall or on the Municipality's website.
The Municipality of Port Hope takes its responsibility for the privacy protection of personal information very seriously. If you have a concern about the collection or use of personal information, please contact a senior staff person in the appropriate department to discuss this matter. If you are not satisfied with the Municipality's efforts to resolve the concern, contact the Information and Privacy Commissioner of Ontario.
What are the exemptions for release of information?
MFIPPA protects certain types of information in the form of mandatory and discretionary exemptions. Exemptions will typically be applied for personal privacy reasons, but there are a few other situations in which exemptions can be applied.
Mandatory
A government organization can refuse to release certain kinds of records. These are considered mandatory exemptions and include:
Information received in confidence from other governments
Third party information given in confidence or that will influence the third party's interests if shared
Personal information about individuals other than the person requesting the information
Discretionary
Government organizations can also decide not to share certain kinds of information including:
Drafts of by-laws, private bills
Records of meetings that are authorized to be held without the public
Advice or recommendations within the organization
Law enforcement information
Information that could influence the financial or other specified interests of the organization
Information subject to solicitor-client privilege
Information that could endanger the health or safety of an individual
Information already available to the public or will soon be published
Can I expedite my request?
No, unfortunately there is no way to expedite a request. We can make a note on your file that the records are needed urgently, however there is no guarantee a response will be made before the 30-day time frame.
Why has the Municipality requested a time extension?
A time extension may be requested for the following reasons:
The request has produced a large volume of records, requiring more time to prepare by the Records and Information Coordinator
The Municipality is required to send out a Third-Party Notice as the records have information belonging to or provided by a source other than the Municipality
Additional Information on Access
For additional information regarding the Municipal Freedom of Information and Protection of Privacy Act, and access requests, please email us.