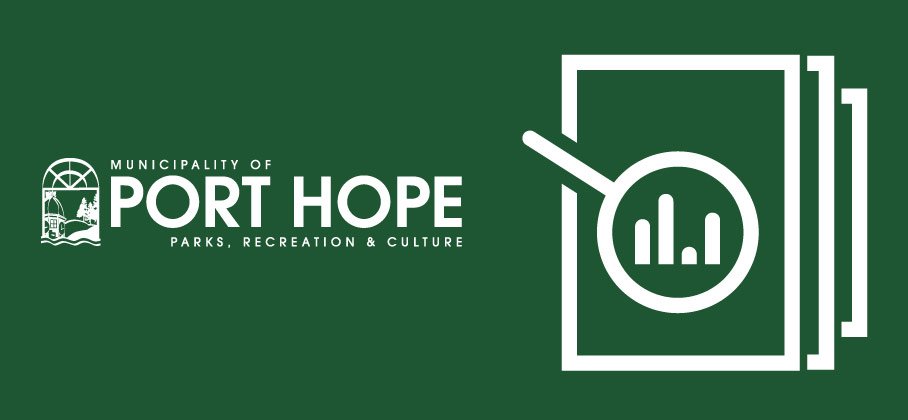 The pandemic has shed an even bigger light on the essential role of parks recreation and cultural programs. In response, the staff swiftly mobilized to keep parks, trails, and green spaces open to support physical and mental health, while delivering adapted services and programs to support the community.
Parks, recreation and culture bring people together, even when they have to stay apart!
We keep Port Hope beautiful
Here is how we kept our Municipality vibrant in 2021:

131.6
hectares of park land maintained, including 103 km of trails

12
municipal cemeteries maintained and cared for

1500
flowers planted around Port Hope

18
artists work displayed around town during August is Arts month

Waterfront and Riverwalk Master Plan
Work began on development of a Waterfront and Riverwalk Master Plan to develop long term plans for some of Port Hope's most beautiful areas
9
commemorative trees and 9 memorial benches were installed

18,000
holiday lights were installed in Memorial Park for Candlelight Festival

15,000
cubic meters of sediment removed by dredge from the outer harbour

Positivity
Staff beautified neighborhoods, parks and beaches with sidewalk chalk art and positive messages
We took things outside
Here is how we we pivoted to outdoor offerings in 2021: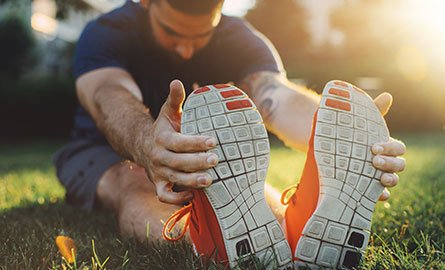 Outdoor fitness
16 different outdoor fitness programs brought exercise to residents in their own neighborhoods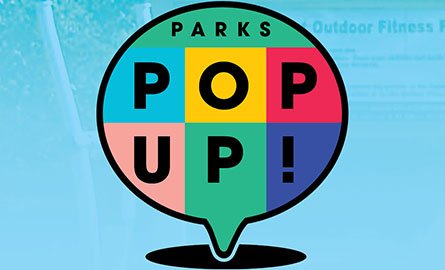 Pop-up programming
16 Pop Up Parks programs for children and families took place in local parks and green spaces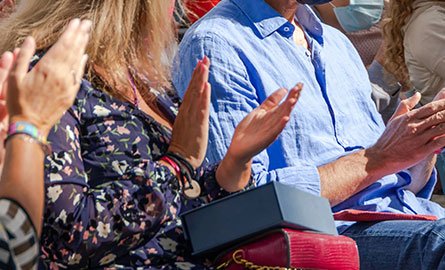 Serving up culture
Play readings, music concerts and theatre productions took place in Lent Lane and other locations throughout the downtown to ensure access to the arts during closures of indoor spaces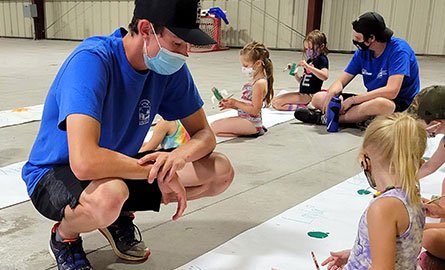 Camp for kids
219 local children and youth engaged in our Summer Day Camp program and spent their days enjoying outdoor activities at Town Park Recreation Center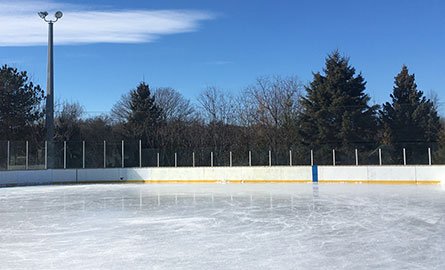 Outdoor rink
Modified operations at Caroline Street Rink made outdoor skating possible when indoor recreation was not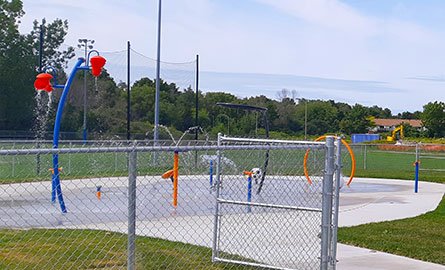 Open and available
Playgrounds, splash pads, pickleball courts, tennis courts and beaches were kept open to provide opportunity for outdoor recreation and activity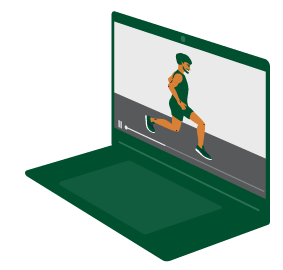 We found new ways to deliver the programs and services you love
Here are some of the ways we delivered to our community:
Our virtual summer job fair helped local youth connect to meaningful employment opportunities with the Municipality of Port Hope

Seniors' programs focused on engagement and we delivered programs virtually so seniors could connect from their own homes

16,958 individuals participated in virtual events
We focused on connection
Here is how we achieved connection in 2021: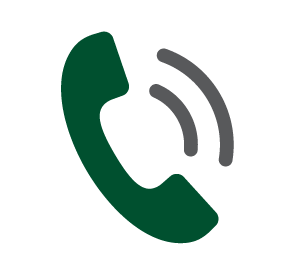 Wellness check phone calls were made to vulnerable community members during provincial lock downs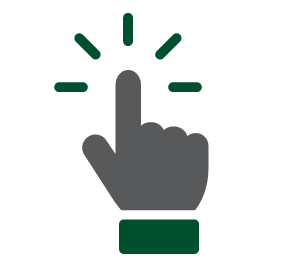 13 interactive challenges and seasonal activities brought people together when they had to stay apart and included activities ranging from hula hoop challenges to snow painting to photo contests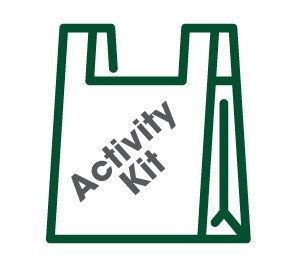 Pick up activity kits were offered to keep residents active and engaged while at home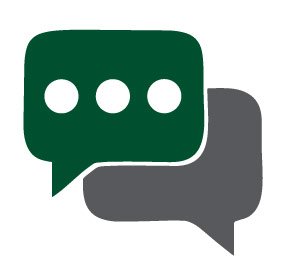 We used our website, social media feeds and weekly emails to help our participants to stay in touch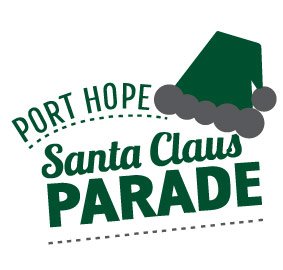 We welcomed Santa Claus back to our main street for the Santa Claus parade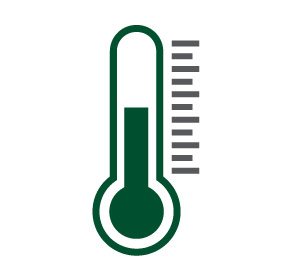 We opened the doors of our recreation centre to provide relief from the heat and the cold to those who needed it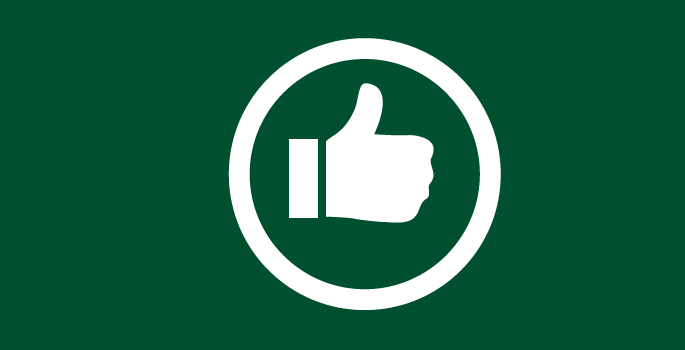 We asked our community to share their ideas
2021 community consultations
Your voice is important and your opinion helps guide and shape the plans and activities of the Parks Recreation and Culture Department. In 2021, our community shared their ideas and opinions in the following ways:
WFRW Interactive Map Survey (round 1)
Rotary Centennial Park Consultation
Arboretum Project Public Comments
Outdoor Rink and Sports Pad Survey
Youth Needs Project/Survey
Leisure Services Master Plan Public Comment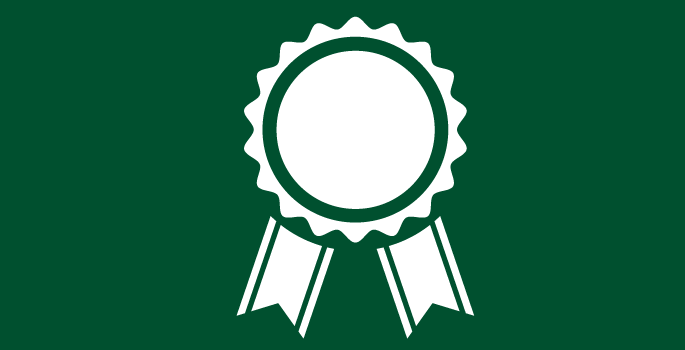 We celebrated our shared successes
2021 success stories
2021 was a challenging year, but there were still many causes for celebration, including:
Readers Choice Gold Award in the Recreation Facility Category

9 community members were inducted into the Port Hope Sports Wall of Honor

Volunteers were honored in a virtual ceremony, and a tree was planted in honor of their contributions to our community

147 youth obtained leadership certifications in aquatics

We celebrated Farley Mowat week and dedicated Farley Mowat Park in recognition of the incredible works of this local author

MPH secured infrastructure funding for a new multipurpose recreation centre at the TPRC site
2022 Objectives
Here is what we are working towards in 2022:
Development of Waterfront and Riverwalk master plan
Construction will start on Town Park Recreation Centre Expansion Project
Development of plan for outdoor refrigerated rink and multipurpose sports pad
Creation of municipal youth strategy
Cultural Plan review and consultation
West Gages Creek Geomorphic Study
Trail lighting and paving upgrades
Delivery of hybrid and in-person events to engage the community
Lake Street shoreline erosion mitigation plan
Community consultation and upgrades at Welcome and Chalmers Parks
Development of Rotary Centennial Park
Work to commence on Port Hope Arboretum
COVID-19 - Important Notice:
Precautions are in place to help prevent the spread of COVID-19
Service information on some pages may not be accurate during this time. Please refer to our COVID-19 Updates page for service changes.