Leisure Services Master Plan
Port Hope prides itself on leisure opportunities that appeal to a wide range of interests and abilities. Our community partnerships, forward‐thinking approach to service delivery, commitment to accessibility, and designation as a Youth Friendly Community are key elements of our high-quality programs. Our Leisure Services Master Plan is designed to meet the highest priority needs of Port Hope residents with a long-term vision for the delivery of parks, recreation, and cultural services that reflects the diversity of our community.
The 2021 Leisure Services Master Plan is now complete!
In 2020, The Municipality initiated the process to complete a new 10-year Plan. With community engagement, stakeholder input and long-term planning, these outcomes provide benefits to you!
This Leisure Services Master Plan identifies the parks, recreation and cultural needs and priorities for the Municipality, community stakeholders and the public over a ten-year period. Changes in Port Hope's community composition, together with evolving interests and participation preferences, provided the impetus for the Municipality to update its 2010 Master Plan and align parks, recreation and culture facilities, programs and services with current and future needs.
The Master Plan approach involved a combination of research, consultation and needs assessments. Prepared during the COVID-19 pandemic, innovative digital engagement tactics were utilized including virtual public open houses, community survey, stakeholder input, and consultation with Municipal staff, Council and the Parks, Recreation and Culture Advisory Committee.
Strategic framework highlights
The following is the vision statement that will guide the Parks, Recreation and Culture Department during the planning horizon of the Master Plan.
Vision statement:
Active, engaged, and healthier lifestyles through participation in parks, recreation and culture. We will achieve this by working with community partners, building internal capacity, and delivering inclusive infrastructure, programs and services
Guiding principals
These guiding principals have been established to help us achieve our vision:
Increase Participation
The Right Service Mix
Intentional Diversity, Equity and Inclusion
Better Together
Quality Assurance in Services and Experiences
Outdoor Experiences are Critical to Healthy Outcomes
Citizens First – Measure Participation and Service Effectiveness
Five goals
These five goals will guide our approach to decision-making and investment over the next ten years and beyond: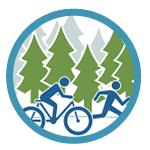 Goal 1
Active and engaged living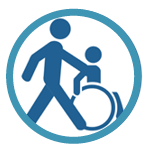 Goal 2
Access and inclusion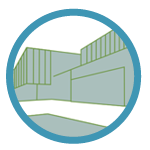 Goal 3
Supportive environment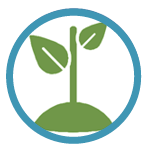 Goal 4
Connecting people with nature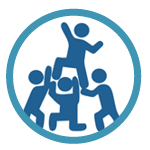 Goal 5
Recreation capacity
To obtain a copy of the current Leisure Services Master Plan please contact us by phone at 905-885-8760 or email.