Advertising and Sponsorship Opportunities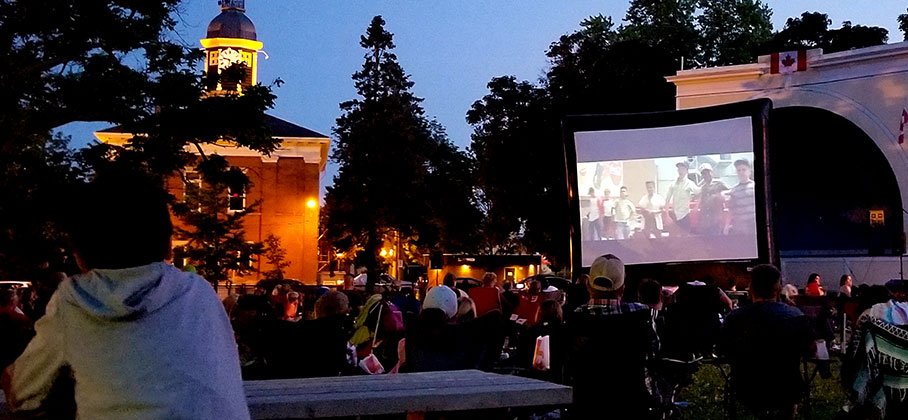 The Municipality of Port Hope sets out to engage broad public participation in our facilities, events, and programs. We are pleased to present several sponsorship and advertising outlets for businesses looking to connect with their target audience and to increase their brand awareness.
Contact us today to discuss custom opportunities to meet your business objectives.
Municipal events and programs
Annual Municipal events and programs that engage a wide range of demographics.
Holiday Lighting Display
Every year, the lights and decorations transform Memorial and Rotary Park into a winter wonderland. Typically, the lights are switched on at a lighting ceremony as part of the Candlelight Festival. The Candlelight Festival is a part of the holiday kick-off weekend in Port Hope, taking place on the last Friday of November, the day before the annual Santa Claus Parade.
As a result of COVID-19, these annual events are under review and may not take place as normal. As such, the lighting display will be more important than ever to help brighten the spirits of our community. This charming installation will impact those that drive past or walk through from November 27 until January 2.
During the dark of winter, the illuminated park brings a sense of joy and magic to our downtown. It will be available and open to all who need a little light at the end of this 2020 tunnel.
The seasonal installation has been taking place in Memorial Park since 2000. This year, the Municipality of Port Hope plans to install various new lighting features to enhance the installation to create an even more magical experience for the community. In order to accomplish this, we are seeking sponsorship.
To explore the sponsorship of new features, contact us to review additional opportunities.
Become a Lighting Display Sponsor
The Municipality of Port Hope is seeking corporate and community sponsorship to enhance the light displays in Memorial and Rotary Park.
Sponsorship recognition will come in the form of:
A sponsor board installed in Memorial Park
Social media mention
Listing on website
News release
Sponsors will be promoted throughout the duration of the installation, from November 27 until January 2.
Interested in advertising your business as a proud supporter of the Port Hope Holiday Lighting Display?
Port Hope Canada Day Celebration
2021 sponsorship opportunities to be announced
Port Hope Arts Festival
2021 sponsorship opportunities to be announced
Outdoor Movies in the Park
2021 sponsorship opportunities to be announced
Recreation activities
Sponsor a skate or swim at the Jack Burger Sports Complex (March Break and Christmas Break are popular, highly sought after time slots). Sponsors are promoted on the facility tv's, the outdoor digital road sign, the website calendar, email newsletter communications, and social media posts. Contact the Central Bookings Administrator for available opportunities and fees.
Swim
2021 sponsorship opportunities to be announced
Skates
2021 sponsorship opportunities to be announced
Facility advertising opportunities
Achieve visibility within our Municipal facilities via these advertising outlets.
Parks Fence Advertising
Contact the Central Bookings Administrator on pricing and installation of outfield fence signs at our parks that host many teams and ball tournaments.
Arena Boards
Contact Future Sign for pricing and installation at stuart@futuresign.ca
Washroom Display Signs
You have a captive audience in these locations! Display your business information on washroom stall doors, above infant change tables etc. Contact Fox Advertising for pricing and installations jfox@eagle.ca
Municipal publications and promotions
Advertising opportunities in Municipal publications and promotions.
Bi-annual Leisure Guide
2021 sponsorship opportunities to be announced
Camp Brochure
2021 sponsorship opportunities to be announced