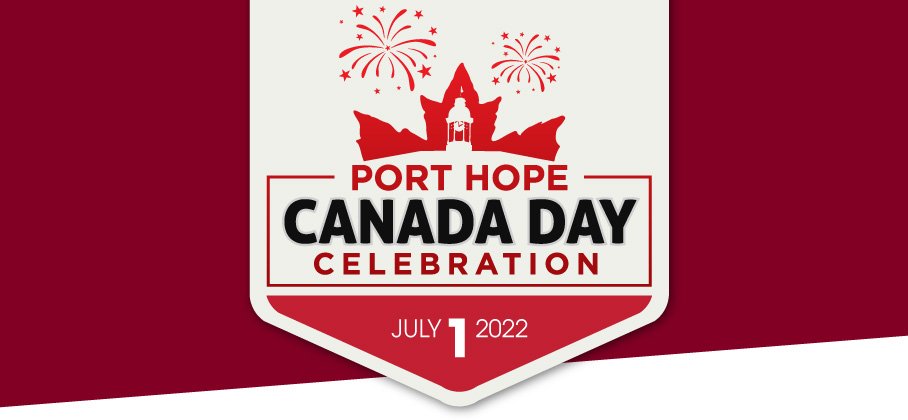 Canada Day is a nation-wide celebration and a long-standing Port Hope tradition. Our events program has been designed to safely connect us as friends, neighbours and Canadians this July.
For 2022, we are bringing back traditional event components, such as the fireworks display, car show and community gathering in the park. The Canada Day Parade is also returning, but in a modified format due to construction on a portion of Walton Street.
Participate in the 2022 Canada Day Celebration: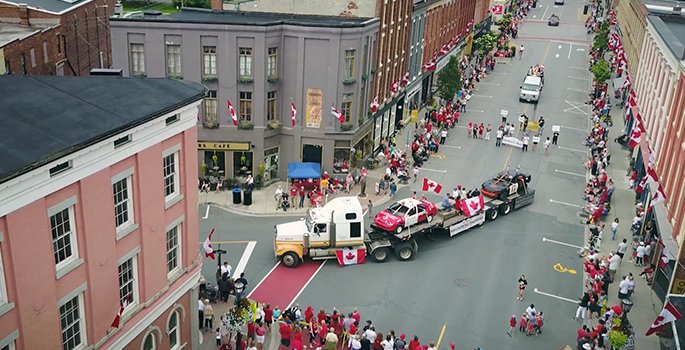 Join the Parade
Our Canada Day Parade returns to downtown Port Hope on July 1 at 11:00 a.m. Join the parade line up or find out more details by clicking below.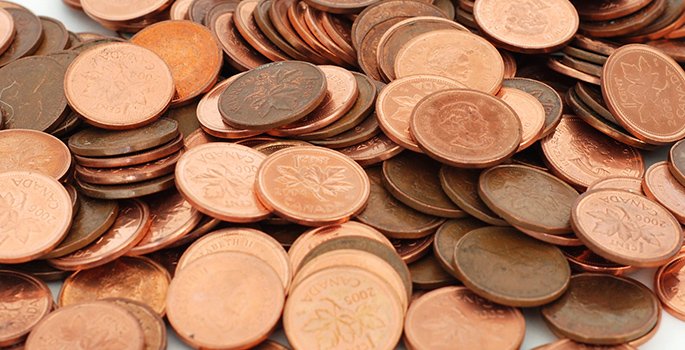 Penny For A Thought
Participate in our community engagement activity, Penny For A Thought, by sharing a short piece of advice using the form below.
Discover the event Itinerary happening on July 1, 2022
Review the schedule of events below and follow our Facebook event for updates.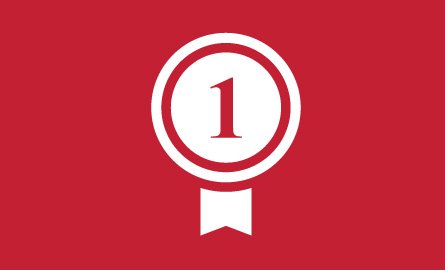 Show N' Shine
9:00 a.m. - 3:00 p.m.
Location: front lawn of Town Hall and Rotary Park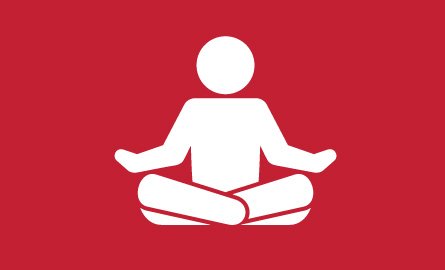 Yoga in the Park
10:00 a.m. - 11:00 a.m.
Location: back lawn of Town Hall (56 Queen St)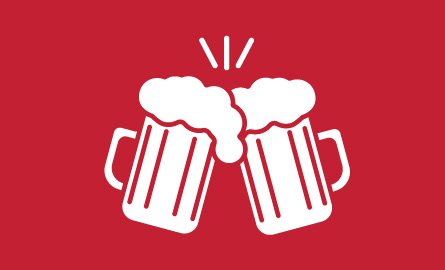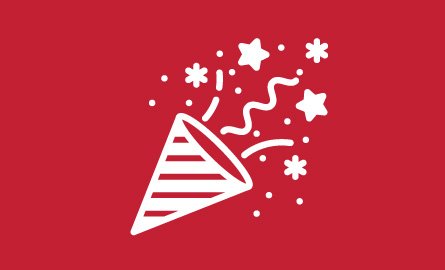 Activity Stations
11:00 a.m. - 5:00 p.m.
Location: Memorial Park
Includes mini putt, bouncy castles, free freezies, food vendors, and more!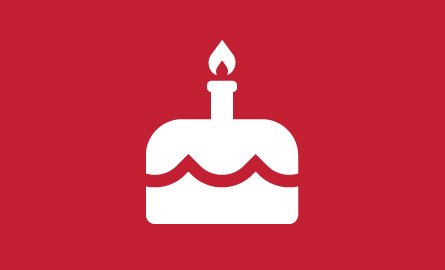 Official Ceremony
11:45 a.m.
Location: Memorial Park
Join us for the singing of O Canada, welcome greeting, and Queenies cupcakes.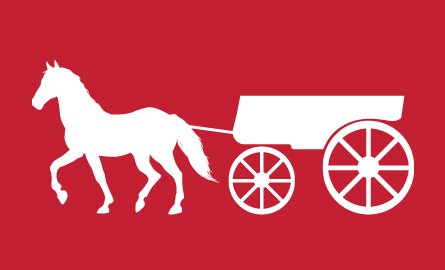 Wagon Rides
12:30 p.m. - 3:30 p.m.
Pick up location: Queen Street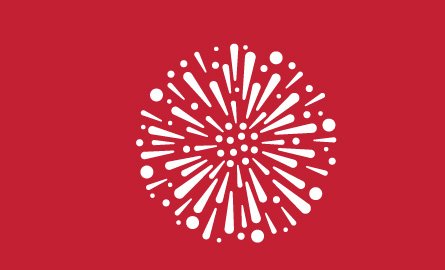 Fireworks
10:15 p.m.
Location: Launch from pier
Live Music Schedule
Joe Harvey and the Cruisin Band - 12:00 P.M. - 2:00 P.M.
A local band performing classic 50's and 60's hits - a true crowd-pleaser!
Soul Shakers Union - 2:00 P.M. - 4:00 P.M.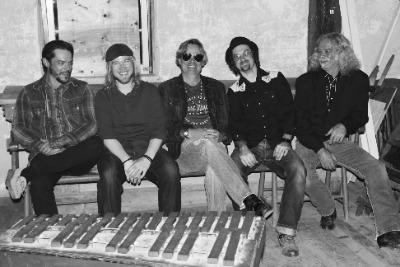 Formed in the summer of 2018, The Soul Shakers' Union came together with a mutual love for the original blues artists. Our goal is to pay an honest tribute to the blues with the same passion and integrity that the original artists brought to these songs.
The Buzz - 4:00 P.M. - 6:00 P.M.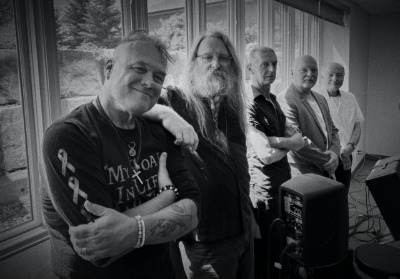 Our band was reformed in the Summer of 2020. We are a 5-member Classic Rock band with Lead Singer and Guitar (Scott Dargie), Lead Guitarist (Dwight Badour), Bass Guitarist (Loring Palleske), Drummer (Leo Ryan) and Keyboardist (Bernie Kirck).
In 2020 we brought on a "New" lead singer and guitar player "Scott Dargie". His resume is lengthy and he has performed throughout the GTA for the last 30 years.
Each musician has played in different bands and styles of music to bring a rich flavour of songs that our audience loves to listen and dance to. We preform Classic Rock, Reggae, Country, Disco, Funk and even some Rap mashed into the occasional song. We love to play and even more, we love to give our audience a great experience.
Our Band's Name was recently changed to honor our late drummer "Buzz" so we are now known as "The Buzz" Please follow us on Instagram @the_buzz_2022
Martell x Walker - 6:00 P.M. - 8:00 P.M.
Martell X Walker are a high energy group that merges the music of the DJ with the live sounds and energy of drums. They mix everything from Classic Rock, Alternative, & Dance music to give their audience a special and different show every time.
Storm the Palace - 8:00 P.M. - 10:00 P.M.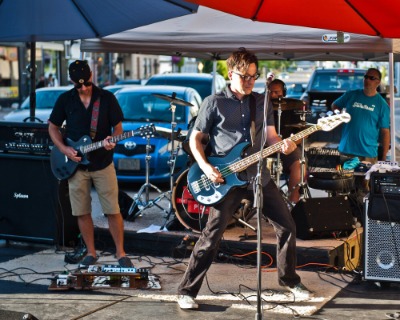 Storm The Palace is a Toronto-area based party band playing your favourite New Wave, Rock and Pop hits of the 1980's. Adam Weatherup (Guitar), Christian McFadden (Bass, Vocals, Programming), and Tim Fleming (Drums) bring to life beloved songs from the 80's overlooked by most of the retrospective bands out there today.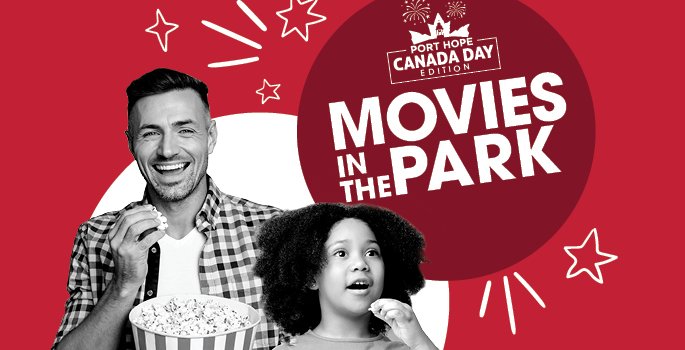 Movie in the Park
June 30, 2022
Film: Luca
Gather in Memorial Park for this heartwarming coming-of-age film. A seaside Italian village is the backdrop for new-found friendships, childhood shenanigans, and delicate secrets. Fun for the whole family!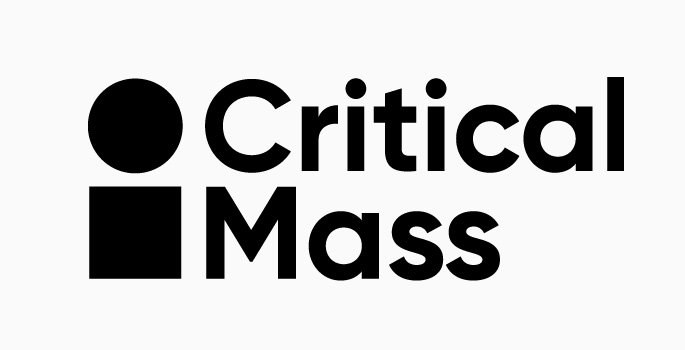 Detuning the Anthem
Visit Critical Mass in Memorial Park to get into Detuning the Anthem - Port Hope Edition! This soundwalk project, led by artist-in-residence Tyler J. Stewart, unsettles and detunes the Canadian national anthem to prompt critical reflection.
More information is available on the Critical Mass Website.
Explore more Canadian content
We wish you a safe Canada Day and hope you explore and celebrate what being Canadian means to you.
Summer recreation
Recommended Reading
Our friends at the Port Hope Public Library have put together the following lists of books to help you explore some content important to Canada's past, present and future.
Check out the lists below and contact the Library to borrow a copy, or reach out to them on their social media channels to let them know what your favourite Canadian reads are!
Fiction
Five Little Indians by Michelle Good
The Maid by Nita Prose
Scarborough by Catherine Hernandez
State of Terror by Louise Penny and Hillary Rodham Clinton
Watch out for Her by Samantha M. Bailey
Non-Fiction
The Whisper on the Night Wind: The True History of a Wilderness Legend by Adam Shoalts
Talking to Canadians by Rick Mercer
The Betrayal of Anne Frank by Rosemary Sullivan
Run Towards the Danger by Sarah Polley
Finding the Mother Tree: Discovering the Wisdom of the Forest by Suzanne Simard
National Film Board of Canada
Explore a wide range of Canadian content posted on the National Film Board of Canada.
Films can be streamed free of charge or downloaded for a small fee in both French and English.
The collection includes documentaries, animations, experimental films as well as a wide selection of stories about the environment, human rights, the arts and so much more.
National celebration
Find out details for the Canada Day Celebration from our Nation's Capital.
Indigenous Canada
We acknowledge that we are located on the traditional territory of the Mississauga Nations. On July 1 we reflect on the heritage of our Nation and seek to learn more about our history.
"While July 1 celebrations are a tradition for many, it is important to recognize that Canada Day is not observed by all people in our country. Reflecting on the origins of our land and the unique and heritage culture of First Nation, Inuit and Métis peoples who have shaped our country is imperative for all Canadians." ~ Mayor Bob Sanderson
Listen to artist and biologist, Rick Beaver tell the story of our land and the people first here in our Local Experience Guide.
Further, the University of Alberta offers a free online course called Indigenous Canada, which explores key issues facing Indigenous peoples today from a historical and critical perspective highlighting national and local Indigenous-settler relations.
Port Hope célèbre la Fête du Canada – French
Joignez-vous à nous à Port Hope en juillet pour célébrer le Canada. La municipalité de Port Hope organise son événement annuel de la fête du Canada et vous êtes invités!
Notre objectif est de présenter un festival local qui nous rassemble tous autour d'une expérience commune.
Nos festivités commencent le 30 juin avec un film en plein air dans le parc. Apportez vos couvertures et chaises de jardin et rejoignez-nous sous les étoiles pour cette expérience familiale gratuite. À la tombée de la nuit, nous projetterons le film Luca au parc Memorial Park.
Le vendredi 1er juillet, nous intensifions les célébrations dans tout le centre-ville. Consultez le programme des événements ci-dessous.
De 9 h à 15 h : Fête du Canada Show N' Shine
10 h - 11 h : Yoga en plein air (sur la pelouse derrière l'hôtel de ville)
11 h : Défilé de la fête du Canada
11 h : Ouverture des jardins de rafraîchissement
11 h - 16 h : Ouverture des stations d'activités interactives dans le parc commémoratif
23 h 45 : Cérémonie officielle (un gâteau sera servi!)
12 h 30 - 15 h 30 : Promenades en chariot
12 h 00 - 14 h 00 : Joe Harvey and the Cruisin Band
13 h 00 - 16 h 00 : Magic Rob (itinérant) Magic Rob (itinérant)
14h - 16h : Soul Shakers Union
16h - 18h : The Buzz
18h - 20h : Martell x Walker
20h - 22h : Storm the Palace
22h15 : Feu d'artifice (lancement depuis la jetée)
Si vous n'avez pas envie de vous joindre à la foule du centre-ville, essayez de faire une randonnée sur l'un de nos nombreux sentiers et espaces verts balisés.
Nous vous souhaitons une bonne fête du Canada et espérons que vous explorerez et célébrerez ce que signifie pour vous le fait d'être Canadien.
Nous remercions tout particulièrement nos commanditaires de leur généreuse contribution à notre événement.
Bonne fête du Canada!
Parade details
The Port Hope Canada Day parade will take place on Friday July 1, 2022 at 11:00 a.m.
The Parade route has been modified due to a portion of Walton Street being under construction. The modified route will travel Walton St (from Pine to Queen) and Queen St (from Walton to Robertson).
Road closures will be in effect (along the parade route) starting at 10:30 a.m. Roads will be opened directly following the parade at approximately 12:00 p.m.. Please do not park at bagged meters.
View parade route and road closure details.
Participant details
Parade participants will all stage on Pine Street North.
All local businesses and organizations are invited to join the lively parade lineup. Parade participants are encouraged to design floats and costumes that connect to a Canada Day theme.
There is no fee to participate in this community celebration. All participants are asked to review and abide by parade rules and regulations.
Spectator considerations
Spectators are also advised of the change to the parade route. Please review the route map to find viewing locations along Walton and Queen Streets. Spectators are asked to me mindful of one another along the shortened route.
If you're so inclined you can non-perishable food item which will all be collected along the route
If you have parade related questions, please contact us here.
Yoga in the Park details
The Port Hope Canada Day Yoga in the Park is free to attend and suitable for all ages and skill level.
The outdoor yoga class will take place outdoors, on the back lawn of Town Hall (56 Queen St) at 10:00 a.m.
The session will be guided by Lucy Moodie and will be approximately 1 hour in length.
You do not need any equipment to participate, although we recommend you bring a mat or towel, and some water. Participants will practice on the grass, some may want to bring cardboard or an extra towel to keep mats clean. Blankets, cushions and bolsters are also encouraged, but not needed.
There is no requirement to pre-register.
Show N Shine details
The Port Hope Canada Day Show N Shine returns to downtown Port Hope.
Open to street rods, customs, antiques, classics, trucks, motorcycles and unfinished vehicles.
All participants are asked to register onsite, there will be a pop up tent just south of the Library in Rotary Park. Registration is $5 and is open until 9:00 a.m.
Branded dash plaques will be available to the first 150 participants.
Voting will take place until 1:00 p.m. for Top 5 cars, Top 2 Trucks, and Top Motorcycle.
Awards will be presented in all categories.
All vehicles are asked to remain in place until at least 3:00 p.m.
The Canada Day Show N Shine is being run by volunteers of the Port Hope Rotary Club.
Event partners and sponsors
We are seeking event sponsorship and partners to assist us in delivering an meaningful experience throughout Port Hope. Your support and contribution will play a key role in engaging our community, in the celebration of Canada, this summer.
Please contact our Event Coordinator to discuss ideas and sponsorship opportunities.
Confirmed sponsors and partners to date: