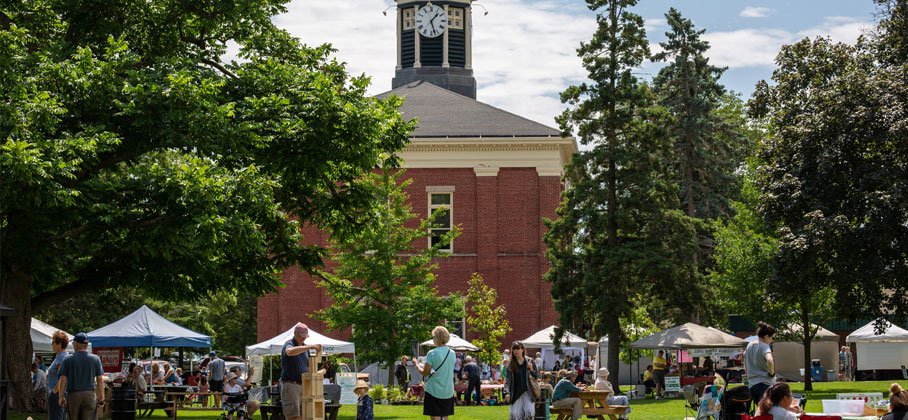 Taking place in August, the Port Hope Arts Festival is a celebration of art and community.
The Municipality, in partnership with the Port Hope Farmers' Market, locals artist and cultural organizations are working to design the 2022 experience and celebrate August as Art Month.
All Festival programming will be finalized in accordance with Public Health framework and will feature options for engaging with the arts online and around town.
Keep watch for announcements and opportunities for participation.
Creative partners and sponsors
The Port Hope Arts Festival takes place on the second Saturday of August annually. For 2022, we will be celebrating August as Art Month, to help expand the celebration of the arts throughout the month.
We are seeking partnerships and sponsorship to assist us in the delivering a creative and engaging program.
Sponsorship provides an opportunity for organizations to connect with the Arts Festival audience and a variety of regional artists. Email us today to discover how you can be a part of this annual summer event.
Confirmed partners to date:
If you have Arts Festival questions or ideas, please contact Jeannie.
COVID-19 - Important Notice:
Precautions are in place to help prevent the spread of COVID-19
Service information on some pages may not be accurate during this time. Please refer to our COVID-19 Updates page for service changes.