Avenue of Heroes Veteran Banner Program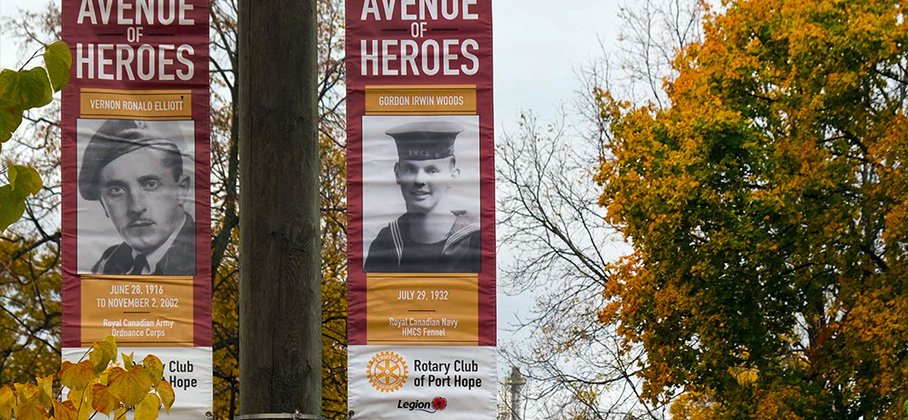 The Rotary Club of Port Hope and the Municipality of Port Hope are pleased to announce the Avenue of Heroes Veterans Banner Program. This is an ongoing legacy project where veteran banners are displayed on posts in downtown Port Hope. These banners are displayed between early October and November 12 each year as a means to pay tribute to our local veterans, deceased veterans and active service members. The banner program is free to participate in, although donations are much appreciated to offset the cost of the banner and brackets, which is $250.
Donations are only accepted through the Rotary Club of Port Hope.
How to qualify
Each specific service member must have a connection to the Port Hope area - they may be active or deceased. There will be a limited number of banners available on a first-come first-serve basis.
Application details
Application forms must be submitted with a high-resolution (minimum 300dpi) 5"x7" portrait-style photograph of the service member in uniform. All photos will be displayed in black and white. The applicant will need provide the what military section the honoree served in, any regiment information as well as birth and death date (if applicable).