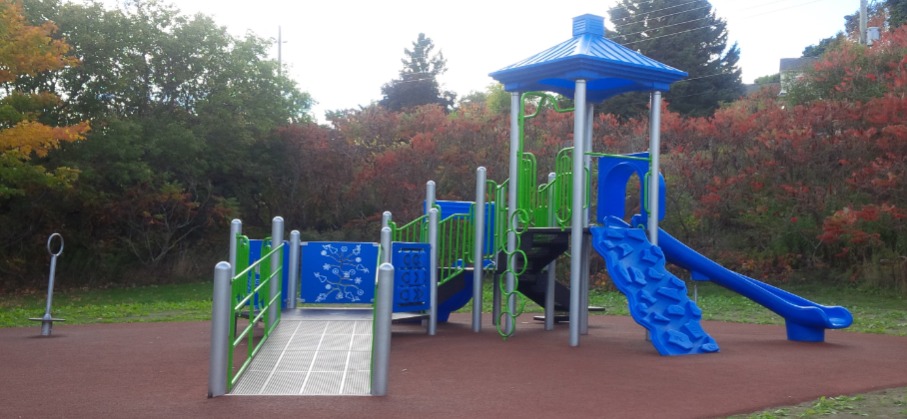 Please note that some outdoor recreation amenities are closed per the current Provincial Stay at Home Order. Review the list on our COVID-19 What's Open page.
Notice regarding parks and trails
Trails are open for the purposes of permitting persons to walk through or use portions of the park or recreational area. Playgrounds, outdoor parks, and recreational areas, off-leash dog parks and benches in parks will remain open and can be used by children if both the children and their parents can maintain a physical distance of at least two metres from others.
The Municipality of Port Hope has many parks and playgrounds. Weather permitting, parks open on the first Monday in May and close on the first Monday in October. Ball and soccer fields are groomed and ready to be booked for practices, games, and tournaments. Washrooms are open for use when the parks are open.
Please note that use of parks before they have been opened is at your own risk.
The department of Parks, Recreation and Culture looks after playground equipment in 20 locations. Included are nine fully accessible playgrounds for children of all ages. Playgrounds are inspected regularly. Report damage immediately to the Manager of Parks and Facilities.
Garbage in parks
Staff estimates that 50% to 70% of waste picked up on parks and trails are the result of illegally dumped household garbage.
Report illegal dumping of garbage to the hotline at 905-885-8760 or email.
A public awareness campaign on illegal dumping in parks and trails is in place together with the Marketing department. Incentives are available upon issuance of a violation by a police officer or by-law enforcement officer. Council supported removal of garbage cans on trails and specialized dog waste containers were installed.
Special events bookings
It is important to book parks, ball diamonds, and soccer pitches well in advance of the event. Please visit Book a Facility or Park for more information.
Parks and Playgrounds Listing
Discover more about the municipality's parks and playgrounds, their amenities, and locations.
Skate park
The Municipality of Port Hope's skate park is located in the Agricultural Town Park, 62 McCaul Street. The skate park is open from dawn until dusk, and is available to all ages at no charge. The skate park is not supervised, please use at your own risk.
Amenities include rails, ramps, and steps. There are three park benches and a sun shelter with a picnic table nearby. Washrooms are available in the Town Park Recreation Centre building.
COVID-19 - Important Notice:
Precautions are in place to help prevent the spread of COVID-19
Service information on some pages may not be accurate during this time. Please refer to our COVID-19 Updates page for service changes.