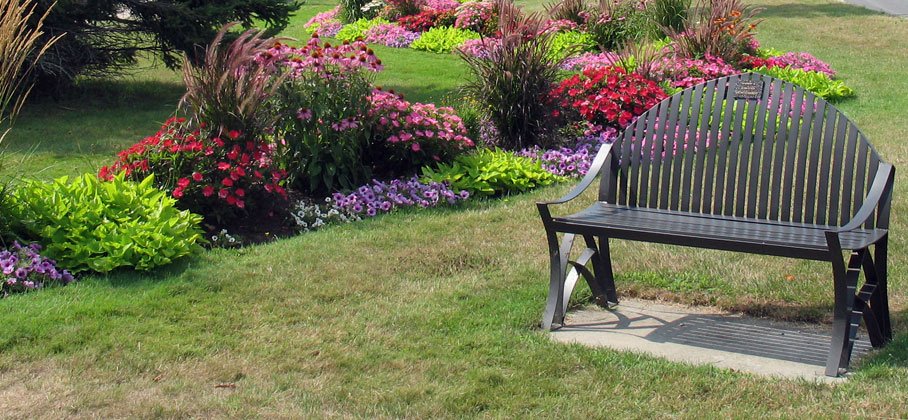 The Municipality of Port Hope is pleased to offer four commemorative programs:
The Tree and Bench Program
Commemorative Monogrammed Paver Stones
Wall of Honour
Avenue of Heroes
These programs are intended to honour special people within the community. Purchasers are eligible for a tax-deductible donation receipt.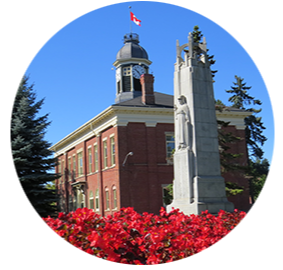 Commemorative Monogrammed Paver Stones
The Port Hope Cenotaph stands in the Municipality's Memorial Park on Queen Street.
The revitalization of the Port Hope Cenotaph will continue to support the work of recognizing and honouring Veterans and current Armed Forces members. The Port Hope Branch of the Royal Canadian Legion was the main supporter of the revitalization of the Cenotaph, and the Municipality worked closely with them to complete this project.
The Municipality of Port Hope in partnership with the Legion Branch #30 are excited to launch a
paver program for those that want to contribute to the project.
Ordering a monogrammed paver stone
Individual 8x8" stone pavers offer five lines of engraved ¾" lettering. Each line can accommodate up to eleven characters. Please note that letters, numbers, spaces, and punctuation are considered characters.

Cost of individual name paver is $100.00

To place an order for a monogrammed paver stone, complete the order form or contact the Administrative Assistant at 905-885-8760 or email.
Payment by cash or cheque only, to be made payable to the Municipality of Port Hope, 56 Queen Street, Port Hope, ON L1A 3Z9. Please note on cheque: cenotaph paver program.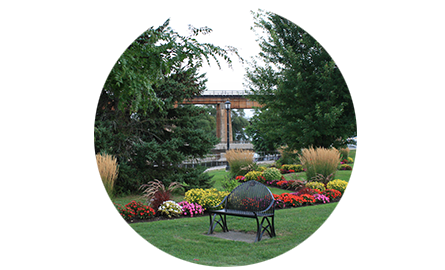 Municipal Tree and Bench Program
This program is not available at this time. Please check back for updates.
The Commemorative Tree and Bench program is offered through Cemetery and Parks operations.
The purchase of a tree or bench will enhance any park setting. Donate the tree or bench to the municipality to be placed at a preferred location.
With a tree purchase is an option to include an engraved 6x12 inch grey granite stone which would be placed below the tree.
With a bench purchase is included an engraved 2x4 inch brass plaque which would be mounted to the bench.

Avenue of Heroes - Veterans Banner Program
The Rotary Club of Port Hope and the Municipality of Port Hope are pleased to announce the Avenue of Heroes Veterans Banner Program. This will be an ongoing legacy project where veteran banners will be displayed on posts in downtown Port Hope between early October and November 12 each year as a means to pay tribute to our local veterans, deceased veterans and active service members. The banner program is free to participate in, although donations are much appreciated to offset the cost of the banner and brackets, which is $250.
Donations are only accepted through the Rotary Club of Port Hope.
How to qualify
Each specific service member must have a connection to the Port Hope area - they may be active or deceased. Application forms must be submitted with a high-resolution (minimum 300dpi) 5"x7" portrait-style photograph of the service member in uniform. All photos will be displayed in black and white. There will be a limited number of banners available on a first-come first-serve basis.
Application details
Applications can be submitted online by completing the form below.
Applications must include a high-resolution (minimum 300dpi) 5"x7" portrait-style photograph of the service member in uniform to be considered.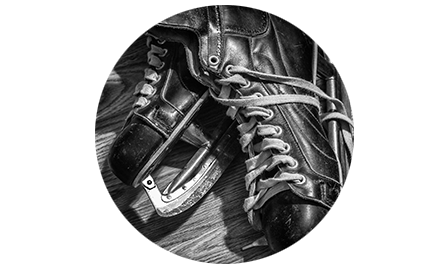 Wall of Honour
The Wall of Honour, located at the Jack Burger Sports Complex, is a community-driven initiative that celebrates the achievements of local athletes by preserving the stories and histories of sport in Port Hope. The Wall of Honour is open for submissions.
Candidate Criteria
Candidates must have been born in Port Hope, lived in the municipality for a minimum of two years or participated in sports in Port Hope for two consecutive seasons.
Candidates must have achieved a significant career highlight as an athlete, official, supporter, etc. which brought honour to Port Hope.
Candidates must have demonstrated an outstanding level of achievement, or a single remarkable achievement of note.
Candidates must have participated in or been recognized for provincial, national or international achievements.
Sports Kiosk
The Wall of Honour features an interactive kiosk displaying local sports history through articles, photos and videos submitted by the community.
COVID-19 - Important Notice:
Precautions are in place to help prevent the spread of COVID-19
Service information on some pages may not be accurate during this time. Please refer to our COVID-19 Updates page for service changes.