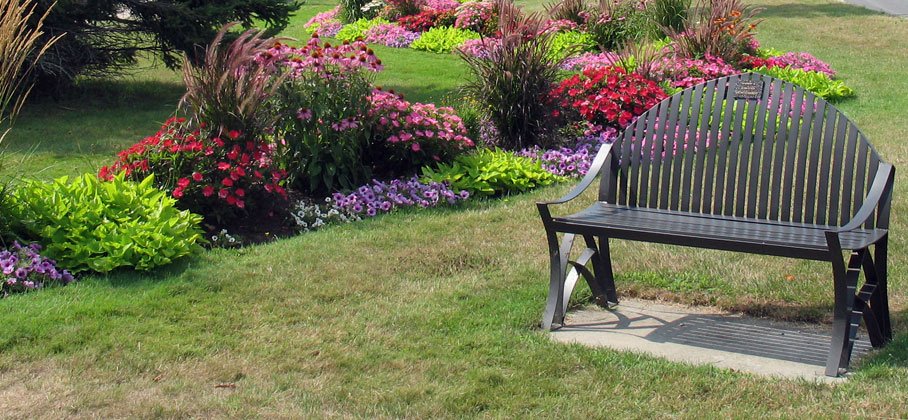 We are pleased to offer the following commemorative programs:
The Tree and Bench Program
Cenotaph Monogrammed Paver Stones
Athletic Wall of Honour
Avenue of Heroes
These programs are intended to honour special people within the community. Purchasers are eligible for a tax-deductible donation receipt.
Commemorative Tree and Bench Program
Please note the waterfront area is currently at capacity for donations. Limited select locations are available in the downtown core, along the Riverwalk, and in a variety of municipal parks.
The Commemorative Tree and Bench program is offered through Cemetery and Parks operations. The donation of a tree, bench, or picnic table in honour of a person, organization, or event will enhance municipal greenspaces and the natural environment.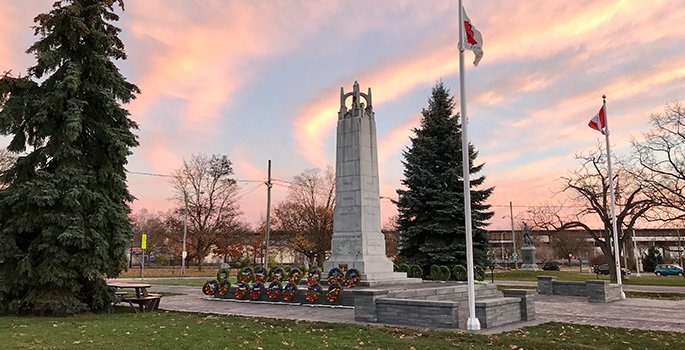 Cenotaph Monogrammed Paver Stones Program
The Port Hope Cenotaph stands in the Municipality's Memorial Park on Queen Street.
The revitalization of the Port Hope Cenotaph will continue to support the work of recognizing and honouring Veterans and current Armed Forces members. The Port Hope Branch of the Royal Canadian Legion was the main supporter of the revitalization of the Cenotaph, and the Municipality worked closely with them to complete this project.
The Municipality of Port Hope in partnership with the Legion Branch #30 are excited to launch a paver program for those that want to contribute to the project.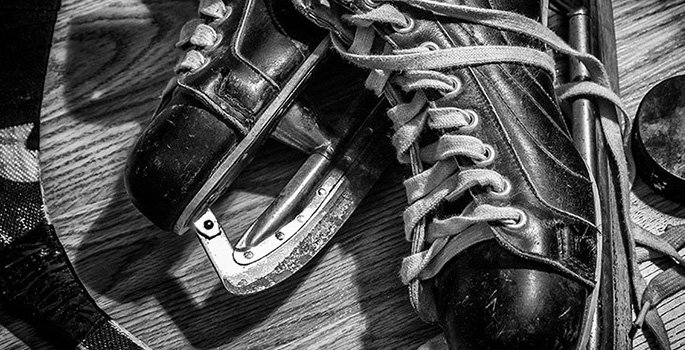 Athletic Wall of Honour and Sports Kiosk
The Athletic Wall of Honour, located at the Jack Burger Sports Complex, is a community-driven initiative that celebrates the achievements of local athletes by preserving the stories and histories of sport in Port Hope.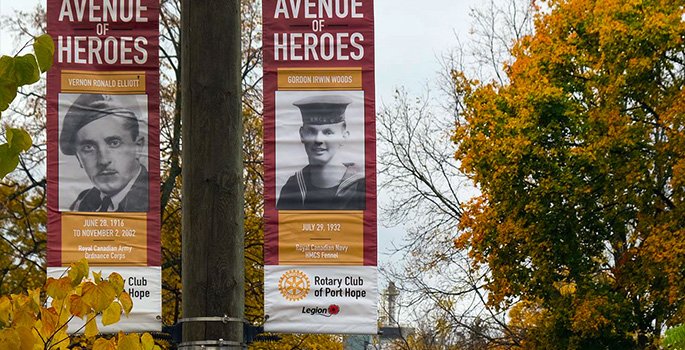 Avenue of Heroes Veteran Banner Program
The Rotary Club of Port Hope and the Municipality of Port Hope are pleased to announce the Avenue of Heroes Veterans Banner Program. This will be an ongoing legacy project where veteran banners will be displayed on posts in downtown Port Hope between early October and November 12 each year as a means to pay tribute to our local veterans, deceased veterans and active service members.