Commemorative Tree and Bench program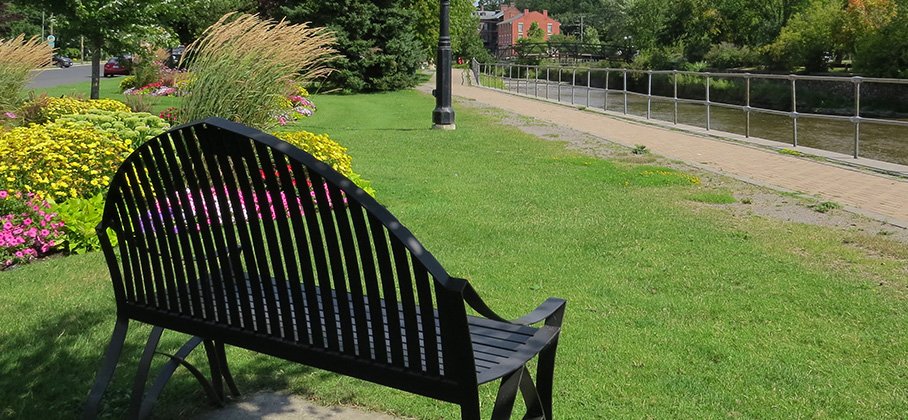 Please note the waterfront and downtown core are currently at capacity for tree and bench donations. Locations are available along the Riverwalk and in a variety of municipal parks.
The Commemorative Tree and Bench program is offered through Cemetery and Parks operations. The donation of a tree or bench in honour of a person, organization, or event will enhance municipal greenspaces and the natural environment.
Tree donations include an engraved 6-inch by 12-inch inch grey granite stone to be placed below the tree.
Bench donations included an engraved 3-inch by 6-inch inch plaque to be mounted to the bench.
Installations and plantings are completed annually in the spring and in the fall. Requests for spring installation/plantings must be received by March 15 and requests for fall installation/planting by August 1, as weather permits.
Please be advised that due to supplier availability, installment timelines are temporarily anticipated to be prolonged.
Donation fees
Commemorative Tree (includes tree, planting, plaque, and maintenance): $1000.00
Commemorative Bench (includes bench, installation, and plaque): $2100.00
Donation of a tree or bench is tax deductible.
Payment by cash or cheque only, to be made payable to the Municipality of Port Hope, 56 Queen Street, Port Hope, ON L1A 3Z9. Please note on cheque: 'tree/bench program'.
To place an order, complete the online request form or contact the Administrative Assistant at 905-885-8760 or email.