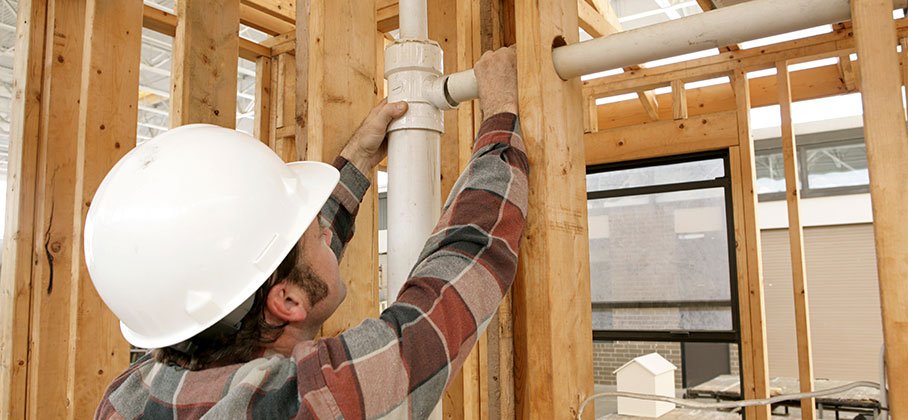 The Municipality of Port Hope reviews plans and performs inspections for plumbing in all new buildings, building renovations and additions. Northumberland County reviews plans, issues permits and performs inspections for all septic systems in the Municipality of Port Hope.
Before you begin
Application
Please complete the Plumbing Application online or complete a printed version and submit it to:
Development Team Office
5 Mill St. S.
Port Hope, ON L1A 2S6
We are open Monday to Friday from 8:30 a.m. to 4:30 p.m.
Fees
It costs $150 to apply for a plumbing permit. You will also pay an additional $17 for each fixture.
Application details
You will need to include the following information along with your application:
Name and contact information of the applicant
Address
Indicate if this is for an addition, renovation or new building project
Indicate the type and number of fixtures
Please review the design guidelines and requirements for more details about what you need to include with your application,
Book an inspection
You will need to book an inspection in order to ensure that your projects meets the requirements outlined in the permit. Email us to book an inspection.
You need to conduct an inspection for the following work:
All drains and vents inside a building below concrete slab
Sewers outside the street property line or septic tank
All drain, wastes, vents, showers, bathtubs and pertaining water pipe, valves and fittings installed before dry walling of ceilings and walls
Air or water test required on all piping
Final plumbing includes the complete plumbing installation before occupancy
COVID-19 - Important Notice:
Precautions are in place to help prevent the spread of COVID-19
Service information on some pages may not be accurate during this time. Please refer to our COVID-19 Updates page for service changes.