Town Park Recreation Centre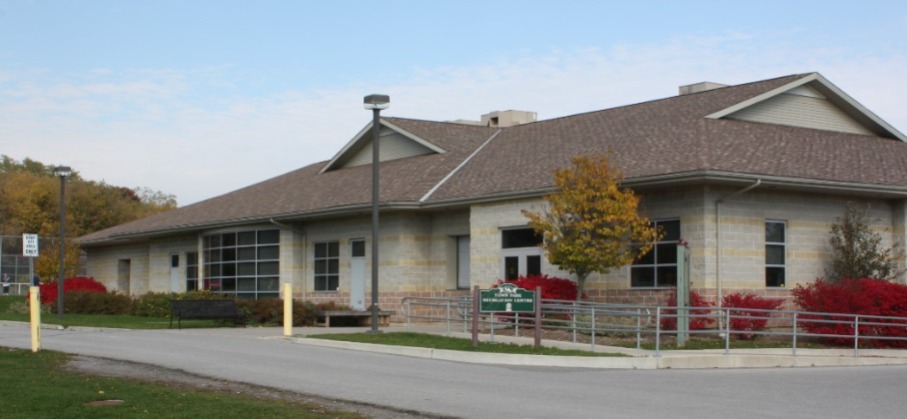 The Town Park Recreation Centre was constructed in 2002. The facility is host to our many of our recreation programs and activities, our Youth Centre, our various Day Camps, and the Agricultural Society's Port Hope Fair.
As of September 22, 2021, the new government-mandated proof of vaccination rules are in effect. All eligible persons visiting the Jack Burger Sports Complex, the Town Park Recreation Centre, and the Port Hope Community Hub must provide a valid vaccination receipt or certificate showing that they are fully vaccinated (has received two doses of a COVID-19 vaccine more than 14 days ago), provide a valid identification document, and complete a COVID-19 health screening.
Please visit our COVID-19 page for more details.
Contact information
62 McCaul Street
Port Hope, Ontario
905-885-7908
Customer service hours of operation
Mondays to Friday 8:00 a.m. to 9:00 p.m. *
Saturday and Sunday: 9:00 a.m. to 6:00 p.m.*
*Hours may vary dependent on rentals and programs.
Amenities
Cameco gymnasium
Youth centre and lounge
Multi-purpose rooms
Kitchen
Skate park
Outdoor Basketball Net
Tennis courts
Accessible washroom
Gender specific changerooms
Gazebo
Sports Fields
Fall Fair Centre
COVID-19 - Important Notice:
Precautions are in place to help prevent the spread of COVID-19
Service information on some pages may not be accurate during this time. Please refer to our COVID-19 Updates page for service changes.