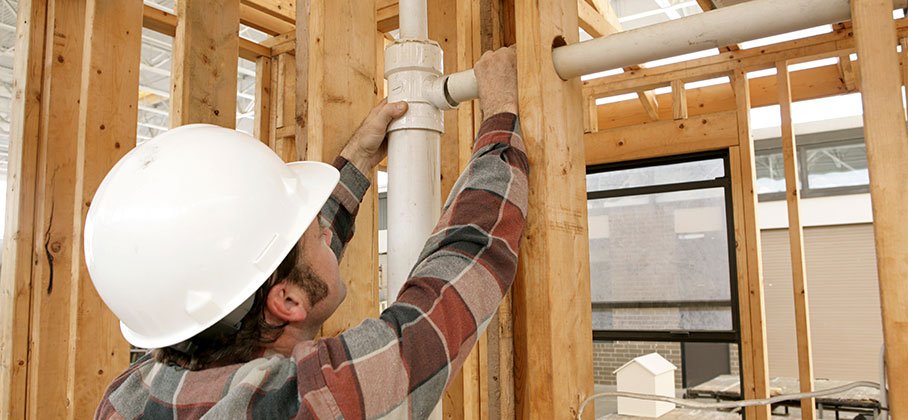 The Municipality of Port Hope reviews plans and performs inspections for plumbing in all new buildings, renovations and additions. Northumberland County reviews plans, issues permits and performs inspections for all septic systems in the Municipality of Port Hope.
When do I need a plumbing permit?
You need a plumbing permit for:
Building a new building that has plumbing
Building an addition that has plumbing
Taking out all or part of a plumbing system
Finishing plumbing in a basement or room
Installing or changing a plumbing system
Installing a kitchen or bathroom cupboard with plumbing
Installing a lawn sprinkler or soaker system
Installing a commercial or industrial equipment with plumbing
Installing a fountain with plumbing
Installing or changing a backflow preventer
Installing a municipal water service
Reparing or replacing service connections
Installing a fire main or hydrant
Installing a sanitary or storm drain outside
Installing or changing a fire sprinkler system
Installing a stand pipe system
You do not need a plumbing permit for:
Minor repairs to a plumbing system
Installing a kitchen or bathroom cupboard with no plumbing
changing existing plumbing fixtures in the same location
How do I apply for a plumbing permit?
For all new buildings, renovations or additions a building official will complete the plumbing permit and notify you of the fees once you have submitted your plans.
For repairs or replacement of building sewer, storm or drain connections please complete the plumbing permit below
Fees
It costs $150 to apply for a plumbing permit. You will also pay an additional $17 for each fixture.
A residential water meter is $550/unit
Book an inspection
You will need to book an inspection in order to ensure that your projects meets the requirements outlined in the permit. To book an inspection, fill our our book an inspection form.
You need to conduct an inspection for the following work:
All drains and vents inside a building below concrete slab
Building drains, sewers and storm connections
All drain, wastes, vents, showers, bathtubs and pertaining water pipe, valves and fittings installed before dry walling of ceilings and walls
Air or water test required on all piping
Final plumbing includes the complete plumbing installation before occupancy
COVID-19 - Important Notice:
Precautions are in place to help prevent the spread of COVID-19
Service information on some pages may not be accurate during this time. Please refer to our COVID-19 Updates page for service changes.