Fire and Emergency Services Donates Fire Fighting Equipment to Firefighters Without Borders Canada
Today, members of Port Hope Fire and Emergency Services met with Carl Eggiman, the Ontario representative for Firefighters Without Borders Canada, at Fire Station 2 in Welcome to donate hundreds of items of used firefighting equipment to Firefighters Without Borders Canada, an organization that provides firefighting equipment to departments in need around the world.
The donation consists of approximately 25 self-contained breathing apparatuses (SCBA), 50 SCBA bottles, hose fittings, radios, uniforms, lights, confined space rescue equipment, and various personal protective equipment including bunker gear, coveralls, and hoods. This gear will be driven to the Firefighters Without Borders Canada warehouse in Belleville where it will be packed with other donations and shipped by transport to Western Canada.
'We are so pleased to extend the life of this essential fire response equipment," notes Jeff Ogden, Port Hope Fire Chief. "We are honoured to support this organization and provide other fire departments with this important, life-saving equipment."
This equipment will be used to aid Firefighters Without Borders' current project in support of First Nations communities in Northern Alberta and Saskatchewan as they work to suppress the wild land fires throughout their provinces.
"On behalf of Council, I want to thank our Fire Chief and Port Hope Fire and Emergency Services for stepping up to support this worthy cause," adds Mayor Olena Hankivsky. "The devastation of the fires in Western Canada is a concern for all Canadians and I am so pleased that we can do our part to contribute to the aid efforts with the resources we have available."
Since 2010, Firefighters Without Borders Canada has been providing training and equipment donations to communities locally, throughout Canada, and in countries around the world.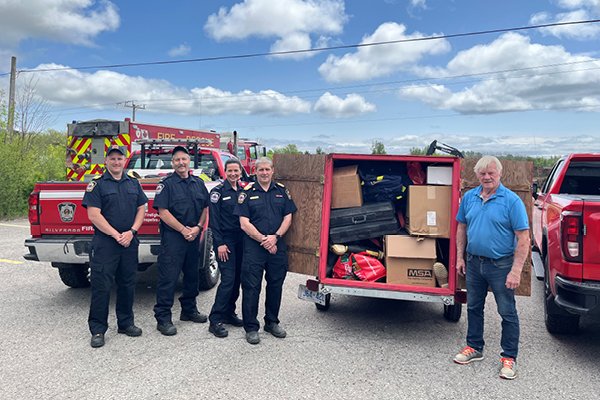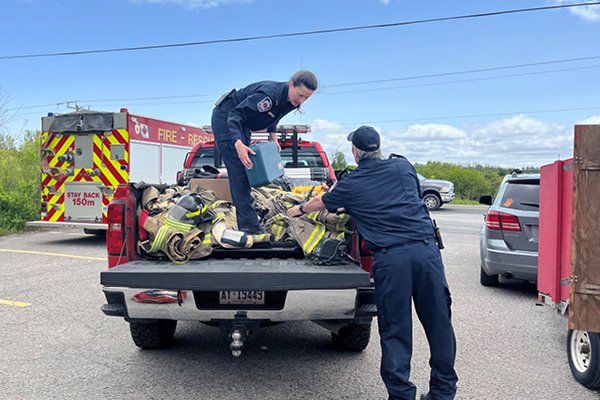 2023-05-24