Notice of Public Meeting for 3852 Ganaraska Road
Take notice that the Council of the Corporation of the Municipality of Port Hope in accordance with Sections 34 and 51 of the Planning Act will hold a Public Meeting on Wednesday, August 3, 2022 at 6:30 p.m. in person at Town Hall to consider an application for Zoning By-law Amendment (file # ZB02-2022) and a Draft Plan of Subdivision (file # SU01-2022), for lands east of Mill Street and north of Ganaraska road in the Hamlet of Garden Hill (see Subject Lands Map).
The purpose of the proposed Draft Plan of Subdivision application is to facilitate the development of 43 single detached dwellings and one block for a 10 to 21-unit apartment building on the subject lands.
The purpose of the proposed Zoning By-law Amendment is to rezone the subject lands from Development 'D' zone to site specific RESV1 and RESV2, Open Space Zone and Environmental Protection Zone to permit the proposed land uses. The portion of the property located north of hydro lines, which is currently zoned Rural 'RU' Zone and is located outside of the Hamlet, will not be changed as a result of the proposed amendment.
Additional information relating to the proposed Draft Plan of Subdivision (file # SU01-2022) and Zoning By-law Amendment (file # ZB02-2022) will be available to the public for inspection between 8:30 a.m. and 4:30 p.m., Monday to Friday, at the Municipal Development Team Office, 5 Mill Street South, Port Hope.
Residents can always provide comments and feedback or ask questions about the application in writing until a decision is made on the applications. For more information about this matter, including information about preserving your appeal rights, contact Theodhora Merepeza, Planning Manager by email or phone at 905-885-2431 ext. 2507. You can also review information on the Current Planning Applications web page.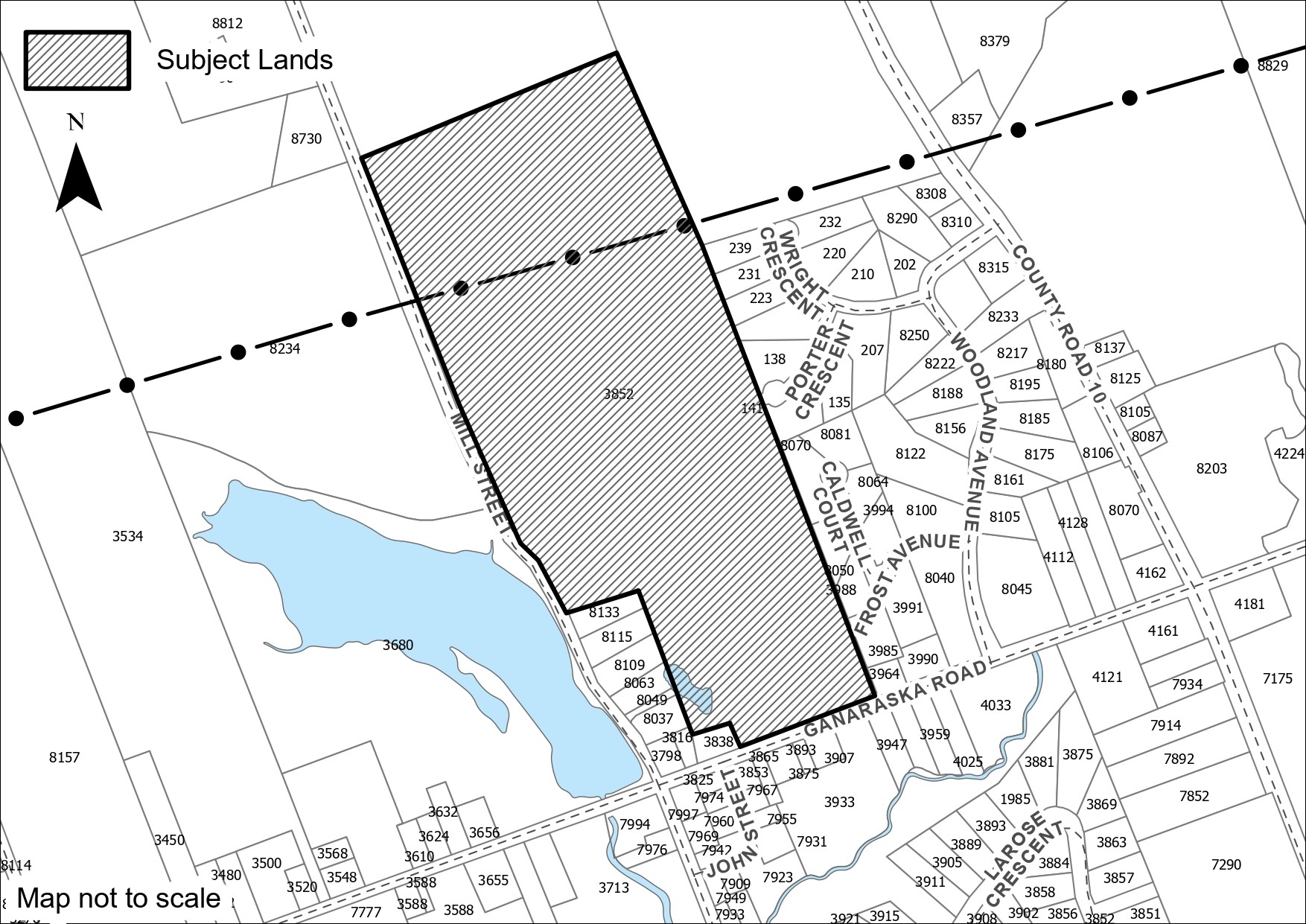 2022-07-06