Mayor's Corner - February 10, 2023
Mayor's message
Misinformation and its costs to our community
This last week, I have been reflecting a lot on the problem of misinformation and how it erodes trust in our governments, distorts policy priorities, and results in delays on critical issues, including those affecting our health and well-being such as COVID-19 and climate change. Social media is particularly fertile ground for misinformation. Anyone can share anything, often without much impunity. While freedom of expression is a right enshrined by the Charter of Rights and Freedoms, it is not absolute, and the challenge is to find the balance to ensure people have the tools to know what is reliable and to discuss and debate using correct information.
Recent studies (e.g. Council of Canadian Academies) show that misinformation contributes to deepening divisions in our society and has a financial and human impact across communities. For example, the Expert Panel on the Socioeconomic Impacts of Science and Health Misinformation estimates that misinformation cost the Canadian healthcare system at least $300 million during nine months of the COVID-19 pandemic in 2021.
We all need to work together to combat misinformation and damaging rumors. We need to work together to address shared challenges using facts and accurate evidence. Your Council and Staff are committed to improving communications with the public and working to identify and debunk misinformation that is damaging to our community, and the work we are doing for a better Port Hope. We hope you will join us in these efforts.
A thank you to our Firefighters
On the evening February 07, 2023, Port Hope Fire and Emergency Service received a 911 call in relation to a reported structure fire at residential home located on County Road 10.
Crews responded to the call and arrived on scene in just over five minutes and the fire was successfully extinguished, limiting the fire to only a small area of the home. Due to the quick response and actions of the members of Port Hope Fire and Emergency Services (PHFES), the fire in the home, which was under renovation, was limited and the efforts saved the home from further damage.
This is just one example of the hard work and dedication the staff of PHFES show every day serving the community and residents of the Municipality of Port Hope.
Random Acts of Kindness Day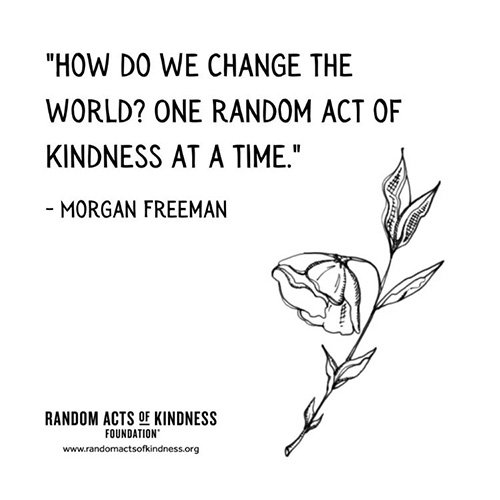 You may already be aware that next Friday, February 17 is Random Acts of Kindness Day. In our rapidly changing world, we need more kindness. I'm challenging our Port Hope residents, young and wise, to participate in this important initiative with me. Will you join me?
As a community, we can all demonstrate the amazing impact that simple acts of kindness can have on others; the recipient, the giver, or anyone who is a witness. On the Random Acts of Kindness Foundation website there are many resources that are available with suggestions for simple acts of kindness that go a long way. There are specific suggestions for acts of kindness at school, at home, or at work. I will be participating in our downtown area that day with my own acts of kindness, and hope to see others doing the same.
If you participate and are a social media user, would you use #porthopekindness in your posts so that we can see the kind acts being done throughout the community? Together, let's make kindness the norm!
Advancing municipal business
Council and Committee of the Whole meetings were held on Tuesday, February 7. Here are the highlights from those meetings:
2023 Budget approval
After a combined 20 hours of discussion and deliberation over several days, we voted to approve the 2023 budget. Not every member of Council agreed with every aspect of the Budget, but we all recognize that the slow growth of our economy is hampering our ability to pay for our infrastructure, which is then a burden on our homeowners. The investments in the 2023 budget are intended to address these shortcomings by helping to close the infrastructure gap, combat the impacts of climate change, and increase economic growth to help offset residential property taxes in the future. It is a responsible, long-term vision to help strengthen, build, and advance our community.
I encourage you to read the information about the budget and to direct your questions to staff, who are happy to help and provide more details.
Notice of Motion – Walton Street Redesign
Councillor Attridge put forth a Notice of Motion, which I seconded. Through this motion, Council directed staff to prepare a report that revisits the options previously presented for a bump-out on Walton Street at Lent Lane, and provides further information regarding how to balance the interests of diverse stakeholders/community members, enhance accessibility, and improving our preparedness for climate change impacts, while ensuring residents can continue to access Walton Street by car and park conveniently. This report will be presented at the February 21, 2023 Committee of the Whole meeting.
Appointment of an Alternate to County Council
Council appointed Todd Attridge as the alternate member of Northumberland County Council for the Municipality of Port Hope for the 2022 – 2026 term.
Drinking Water System Annual and Summary Report
Staff presented the 2022 Drinking Water System Annual and Summary Report.
Each year the Municipality's drinking water system is inspected by the Ministry of the Environment, Conservation, and Parks to ensure compliance. Once again, the Municipality received a rating of 100 per cent. This means that the Municipality maintained full compliance and best practices throughout the year.
Stay tuned for next week's Mayor's Corner edition to learn more about our drinking water system and the fabulous work being done by our staff in the Division.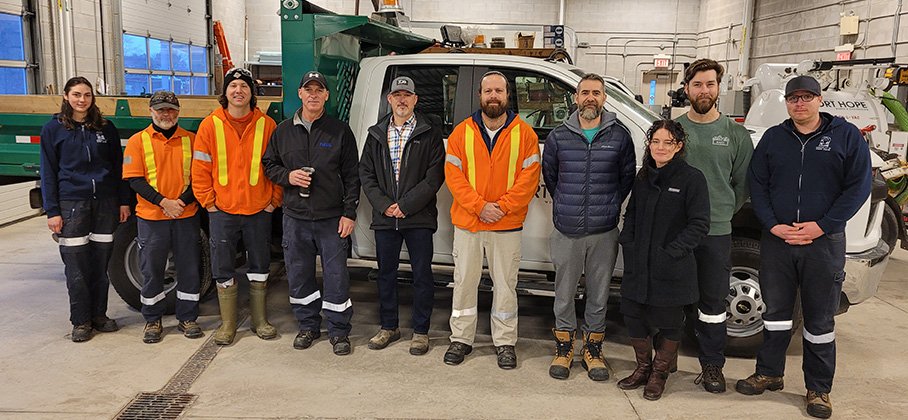 Subscribe to receive updates on the Council and Committee of the Whole meetings.
Did you know...?
I often receive emails and phone calls regarding a variety of municipal issues. Some emails are operational and require further review by the relevant staff. Others are related to matters on a Council agenda, or are comments related to a resident's experience with the Municipality. Many of you may be wondering, what happens to these emails once I receive them? I wanted to provide you with an overview.
As Mayor of the Municipality, I am bound by the Municipality's Code of Conduct, and the Municipal Freedom of Information and Protection of Privacy Act (MFIPPA). MFIPPA governs public access to municipal information and sets out rules for collection, use and disclosure of personal information. It is my responsibility, and the Municipality's responsibility to ensure that we protect personal privacy and only collect, use and disclose personal information in accordance with the rules as prescribed in MFIPPA.
There are a few reasons why my office would collect personal information from a resident that chooses to email/contact me:
For a consistent purpose such as the provision of Municipal services or functions;
For the use or disclosure to other employees of the Municipality who require the records for the performance of their duties, and instances where disclosure is necessary and proper in the discharge of the Municipality's functions (For instance, resident inquiries or requests pertaining to specific departments that may be forwarded to the relevant department manager for their review and execution); or
If I receive feedback geared towards me, then I can take that into consideration as part of my overall review of a particular matter, and may reach out to the resident for more information.
There may also be instances where personal information may be provided to another institution. For example, in compelling circumstances affecting the health and safety of an individual, or in compassionate circumstances to facilitate contact with the next-of-kin, or a friend of an individual who is injured, ill or deceased.
Residents can be assured that their records will be securely maintained until they have reached the end of their records lifecycle under Municipal by-laws and policies.
As much as I would like to assist all residents with their inquiries, I always encourage you to contact the relevant departments first, so that they may better address your concerns. For your reference, below is contact information for some of our most common service requests.
The staff directory is also available on the website. If you are unsure who to contact, you can always call the Municipality, and staff will be pleased to assist you. Contact 905-885-4544 or visit the website for more information.
Council around Town
Last week I shared that the Port Hope Police Services Board recently announced the hiring of Tim Farquharson as the new Police Chief. Tim has many years of policing experience with the Peterborough Police Service and was their Deputy Chief. Tim is very familiar with Port Hope and has worked with our community many times.
After many years of service Bryant Wood is retiring as our Police Chief. I will be attending a drop-in celebration for him on Thursday February 16 to thank him for his service to Port Hope.
Upcoming meetings
The next Council and Committee of the Whole meetings take place on Tuesday, January 21, 2023. The meeting agendas will be posted on the Friday before the meetings.
---
The next edition of Mayor's Corner News will be available on February 17. Subscribe to this news channel to receive an email notification when the weekly publication is published on our website. Follow us on Facebook and Instagram – the Mayor's Corner News post will be available there, too!