Mayor's Corner - February 3, 2023
Mayor's message
Hazel McCallion (February 14, 1921 to January 29, 2023)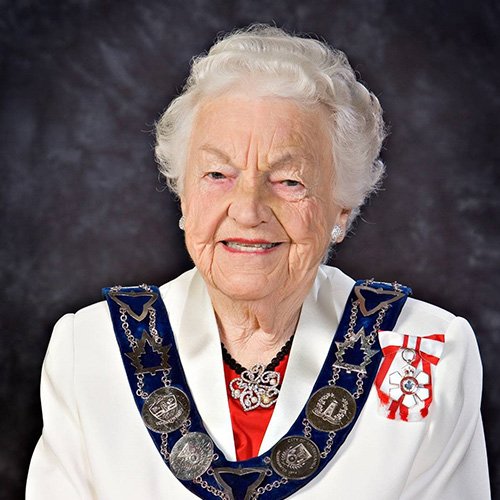 On January 29, Canada lost one of its most popular politicians. Political icons in the world of municipal politics are few and far between but Hurricane Hazel was exactly that. She transformed Mississauga from a virtual unknown to the 6th largest city in Canada. 36 years in office, she was one of Canada's, and indeed the world's longest-serving mayors. Hazel was genuine, enthusiastic, and curiosity-driven.
Her approach to politics was simple – do your homework, have a plan, and get it done. She paved the way for women who aspire to political life and broke down gender barriers in hockey and in male dominated fields (fighting for women to have the right to be garbage collectors in 1979). Her legacy is an inspiration for those who love their communities, inspire the best in others, and are deeply committed to public service.
In honour of Hazel McCallion and her dedication to municipal politics, the flags at Town Hall will be lowered to half-mast on the date of her state funeral - February 14, 2023.
Black History Month
Throughout the month of February, Canadians honour Black History by celebrating and reflecting on the lived experiences, stories, and accomplishments of Black Canadians.
Embracing diversity and making strides to foster inclusivity strengthens our community and supports a rich culture. I encourage you take time this month, and at any time of the year, to learn more about Black histories and how Black Canadians have shaped our community and our Country.
Our local Library has some wonderful resources available. This month, they're hosting a Black History Month story time for children on February 13 at 6:00 p.m. Additionally, they have organized a Black history month virtual museum tour and display from February 13 to 17. These are great local resources to learn and reflect on Black history and experience.
Another wonderful resource is the We Rise Together website. This page includes a list of 28 activities that you could consider - one for each day of the Month. I encourage you to take part in some of the following activities:
Budget deliberations
This week your Council and Staff engaged in more than 16 hours of budget deliberations over two days. Preparation of the Municipality of Port Hope's budget is among the most important tasks for Council each year. The process is a lengthy one as the budget provides a foundation to meet the public service needs of our residents and to make decisions on municipal infrastructure. This year the task has been exceptionally challenging.
Here are the facts that your Council is confronting. Post-pandemic recovery and inflation (sitting around 6.3% currently) are not only affecting citizens but also our Municipality in profound ways. Port Hope is growing well below the provincial average in terms of economic development. We are tasked with delivering a wide range of services with limited ways to raise revenues. We lack a diversified tax base because we have too little business and industry investment in our community. We have an aging infrastructure that has not been properly addressed over numerous previous budgets. Our municipality is now challenged by escalating costs of basic maintenance and necessary replacement of critical and outdated infrastructure, and vulnerable to growing extreme weather events caused by climate change, such as the winter storm at the end of last year. The situation is critical. The harsh reality is that unless we strengthen asset management plans and set aside more money for our infrastructure, we will fall further behind and face skyrocketing costs and an unsustainable future. Responsible but difficult decisions will need to be made when the budget comes forward to Council on February 7.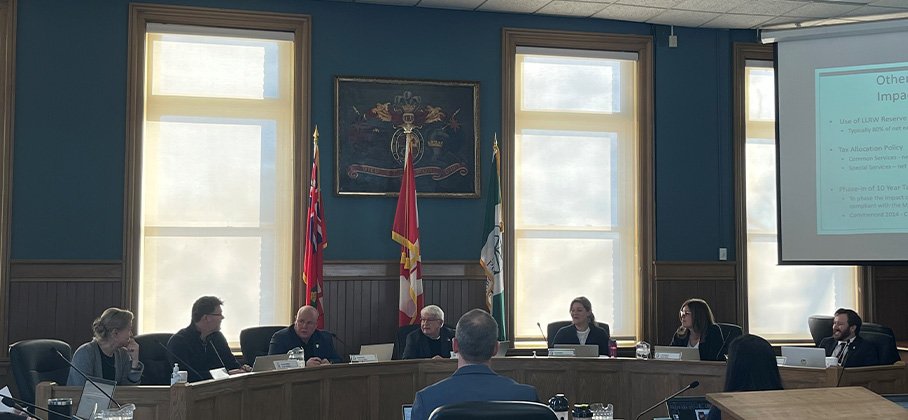 New Police Chief
On Wednesday, the Port Hope Police Services Board announced the selection of Tim Farquharson as the new Chief of Police of the Port Hope Police Service. A 36-year veteran of policing, Chief Designate Farquharson brings vast expertise coupled with community activism to ensure community well-being. He will assume the role of Chief of Police in Port Hope on March 1, 2023 and I very much look forward to working with him.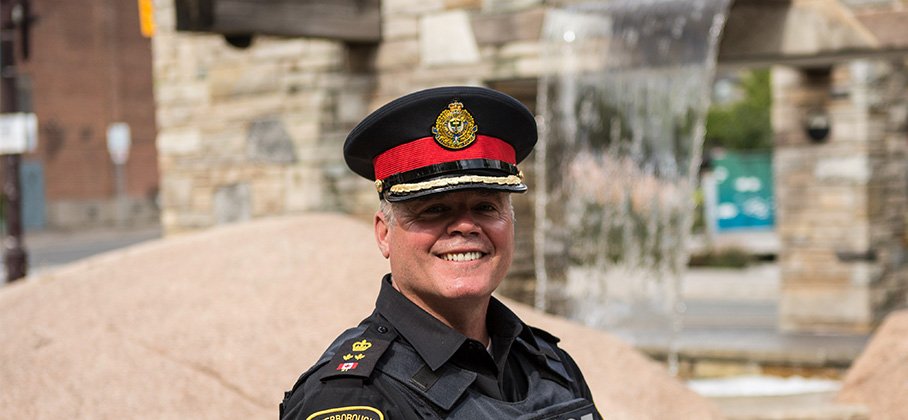 Advancing municipal business
Fire Station 2 - proposed relocation
Council approved, in principle, 55 Fox Road as the location for construction of the Fire Station 2 replacement project and directed staff to initiate the community engagement phase of the project. A project page on My Port Hope is available with information about the proposed relocation as well as a comment form for public feedback on the proposal. Fill out the comment form by February 8.
Sylvan Glen Bridge
Planning and research is under way for the Sylvan Glen Bridge Replacement project. The Sylvan Glen Bridge is located on Sylvan Glen Road approximately 0.7 km south of 4th Line Road at the Ganaraska River. A project page is available on My Port Hope with information about the project and a comment form available to provide your feedback. The comment form closes on February 10.
Did you know...?
Last week, I shared my experience attending the ROMA conference in Toronto. In addition to ROMA, did you know we also have the Association of Municipalities of Ontario (AMO)? AMO works to make municipal governments stronger and more effective. Through AMO, Ontario's 444 municipalities work together to achieve shared goals and meet common challenges.
Through policy development, cost-saving, conferences and training opportunities, AMO provides municipal officials with tools to succeed, and programs to help maximize taxpayer dollars. AMO develops policy positions and reports on issues of general interest to municipal governments; conducts ongoing liaison with provincial government elected and non-elected representatives; informs and educates governments, the media and the public on municipal issues; markets innovative and beneficial services to the municipal sector.
The Association's Annual Meeting is held in August (this year in London, Ontario) and is combined with a comprehensive conference program.
Civic Awards
A reminder that nominations are open for our Civic Awards program. The program recognizes the contributions and achievements of individuals and groups that bring honour and enrichment to the Municipality of Port Hope. Nominations close on March 2 - don't wait, fill out a nomination form today!
Upcoming Meetings
The next regular Council and Committee of the Whole meetings take place on Tuesday, February 7, 2023.
---
The next edition of Mayor's Corner News will be available on February 10. Subscribe to this news channel to receive an email notification when the weekly publication is published on our website. Follow us on Facebook and Instagram – the Mayor's Corner News post will be available there, too!